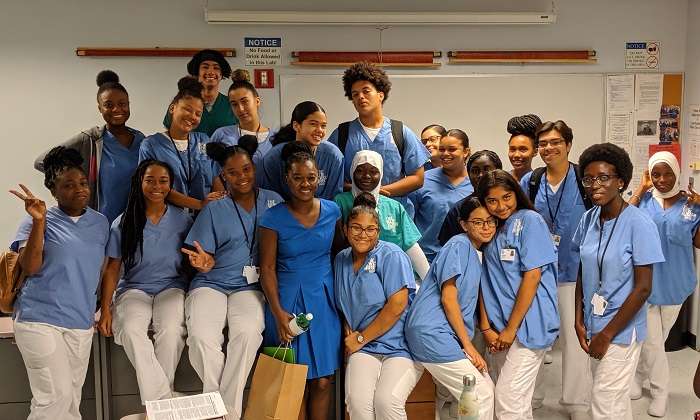 JANUARY 24, 2020
Learn about the LeadingAge Catalyst for January 2020: The Geriatrics Career Development Initiative at The New Jewish Home, New York, NY.
Excellence in Workforce Development "We really have to look at the ways our young people may be underserved, and put them in a place where they can be valued and [have] professional development. That's the only way we can really solve our untrained workforce problem." Those are the words of John Cruz, senior director for workforce initiatives at The New Jewish Home in New York City. Cruz and his staff run large and sophisticated programs that offer career training, life skills preparation, and support for high school students and for young adults who are no longer in school, but who face challenges and are looking for direction. The program's primary purpose is to prepare participants to launch health care careers (especially in long-term services and supports). Because of its hands-on, person-centered focus, its participants often think of it as a supporting "family" helping them build careers and adult lives.
For the full article, visit https://www.leadingage.org/catalysts/january-2020-leadingage-catalyst.