Short-Stay Rehab and Cardiac Rehabilitation Programs
CardioPulmonary Rehabilitation
Jewish Home's CardioPulmonary Rehabilitation Center, affiliated with NYU Langone Medical Center
As the only heart failure program in New York State accredited by the Joint Commission, we provide care that is unparalleled. Created and operated in partnership with NYU Langone Health, our 63-bed post-acute cardiopulmonary rehabilitation program offers an expert interdisciplinary team of specialists to help patients recover and transition seamlessly from the hospital to home after illness, injury or surgery.
What is Post Acute CardioPulmonary Rehabilitation?
Post Acute cardiopulmonary rehabilitation is a bridge for patients between their acute stay in the hospital and their discharge home. An interdisciplinary team of cardiac rehabilitation specialists provides patients with the medical, nursing, and rehabilitation care to reach a high level of independence and quality of life prior to their transition to home.
What Makes Us Unique
Expert, multi-specialty physician services from NYU Langone, including geriatrics, cardiology, and rehabilitation medicine
Telemetry-monitored rehabilitation therapy
Optimum nurse-to-patient care ratio
Therapies offered 6-7 days per week, based on assessment
Multilingual staff and services
On-site specialty clinics
Equipment needs evaluated prior to discharge from the program
A Social Work Transition care manager who will facilitate your transition home and remain available to support you for three months.
Accredited facility by The Joint Commission
Our Team
NYU Langone physicians (geriatrician, cardiologist, physiatrist)
Advanced Practice Nurses
Registered Nurses
Physical Therapists
Occupational Therapists
Speech-Language Pathologists
Psychologists
Therapeutic Recreation Therapists
Dietitians
Social Workers
Program Components
An individualized care plan
Comprehensive, interdisciplinary medical, nursing and rehabilitation care
Therapy to increase strength and endurance
A coordinated approach to transitioning to home care or outpatient services
Information for patients and families on cardiopulmonary health and wellness, including education on your cardiopulmonary condition, control of symptoms, medication and oxygen management
Assistance with smoking cessation (if needed)
Educational sessions on nutrition and stress management
A shared goal of returning patients to their prior level of functioning
We also provide continuous IV medication, if required, wound care management, and recreational programs.
For more information about our short-stay rehabilitation or to set up a tour: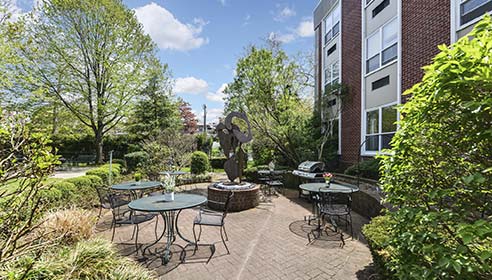 Manhattan
120 West 106th Street
New York, NY 10025
Call 212.870.4715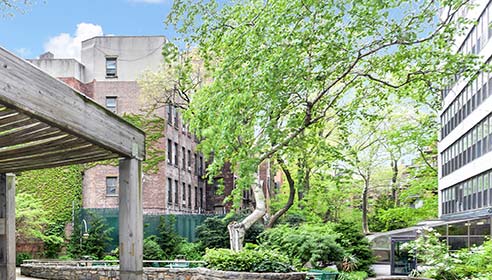 Westchester 
845 Palmer Avenue
Mamaroneck, NY 10543
Call 914.698.6005