September 21, 2021
Under the leadership of Director of Nursing Beverly Williams, Solutions at Home makes it possible for older adults to age at home, filling in where family members would if they could — making sure there are groceries and other supplies in the house, coordinating doctors' visits and providing transportation to appointments, navigating the complexities of health care systems, and more.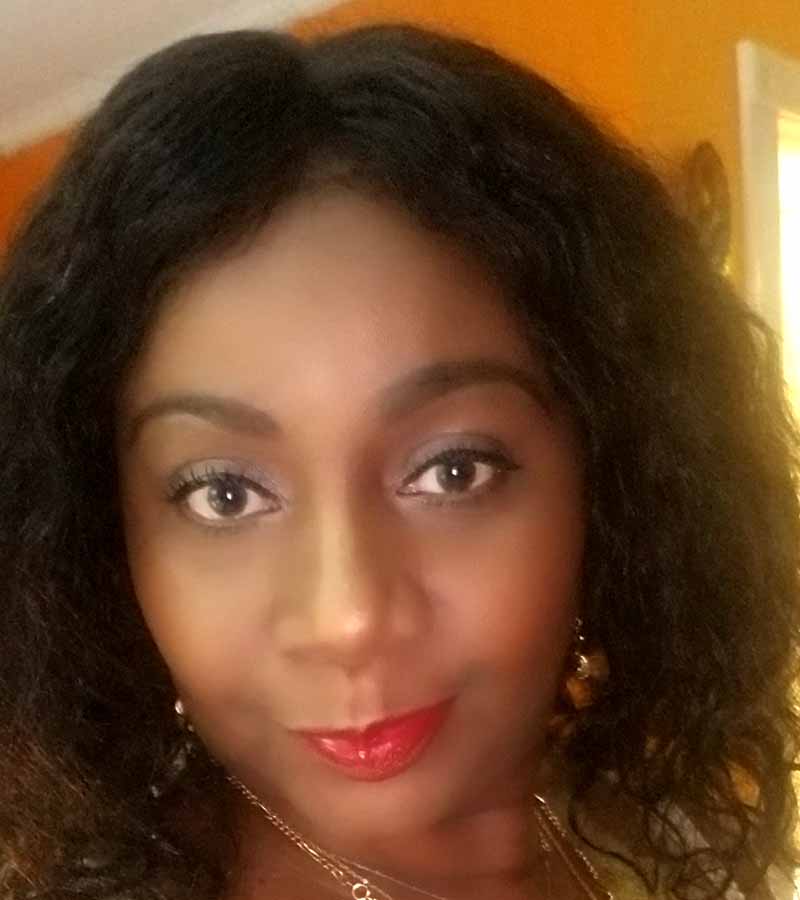 The New Jewish Home's Solutions at Home program provides families with resources and services that make it possible for the older adults to age at home with comfort and security. This valued program provides geriatric care services for private pay clients. And the woman who keeps it all running is Beverly Williams.
Though she never thought she wanted to be a nurse, from the start this profession suited Beverly perfectly. Right after she took her first nurse's aide course, the instructor approached her to ask if she'd teach the course herself. "She said, you know what you're doing, you understand everything—you'd be a great instructor." Beverly turned down that opportunity but began a decades-long career as a nurse, manager and educator. Her lengthy and impressive resume includes stints in home health care, education, administration, and in virtually every hospital department, in Brooklyn, Queens and Manhattan.
Beverly arrived at The New Jewish Home in February 2018 as director of nursing, and then was selected to run the newly created Solutions at Home program, which trains, deploys and supervises home health aides, nurses, and geriatric care managers (GCMs).
Geriatric care management is one of the key services Solutions at Home provides. "A lot of our clients have families that don't live close by," Beverly said. A GCM makes sure all the essentials are covered and medical appointments and transportation are coordinated. They address and find solutions to all the potential challenges that come with living independently as an older adult.
Far from spending all her time in an office, Beverly is hands on. In addition to overseeing the program, she still takes the time to meet directly with clients. "I like to triage clients myself, and I make home visits," she said. Even on weekends, she's busy overseeing the GCMs on her staff. She also acts as a GCM herself on occasion, especially for a particular client who is very attached to her.
"He came to us from another agency, and we had to integrate his existing aides within our agency, retraining them on their approach to care," she said. This particular client has dementia, and Beverly requires the aides who care for dementia patients to demonstrate empathy and excellent communication skills, in addition to all of the other proficiencies they must possess.
For this client, Beverly manages all medical and dental appointments. "During COVID," she said, "I spent hours and hours on the computer after midnight to get him a vaccination appointment. That was one of the most challenging periods. I made sure his aides were wearing their masks, and that everyone coming into the home was wearing masks." When she visits this client, she group-texts his family to give them updates and to find out if they are available for FaceTime calls. She then places calls to his children, granddaughter, and brother so he can see them and talk to them. Before she goes on vacation herself, she makes sure his house is fully stocked. "I know the family has put their faith in me, so I am committed to do all I can for the client" she said.
Lately, Beverly has been focused on enhancing the quality of the services her program offers by revamping the curriculum for training home health aides to mentoring new members of her staff.
"Our goal is patient satisfaction and positive outcomes," she said. "That's why we provide specialty training." In addition to the training mandated by the New York State Department of Health, Solutions at Home's home health aides receive specialty training for dementia, diabetes, and palliative care. The aides and office staff also receive additional training in customer service.
"It's a great program, and we're making it even more amazing," Beverly said.
The New Jewish Home's Solutions at Home® ensures seniors have the care and support they need to stay safe and healthy at home – providing loved ones with valuable peace of mind. Our dedicated geriatric care managers take care of it all, coordinating home health aides for long-term support or nursing and rehabilitative care to help patients recover from illness or surgery. Contact us to learn more about The New Jewish Home's Solutions at Home.