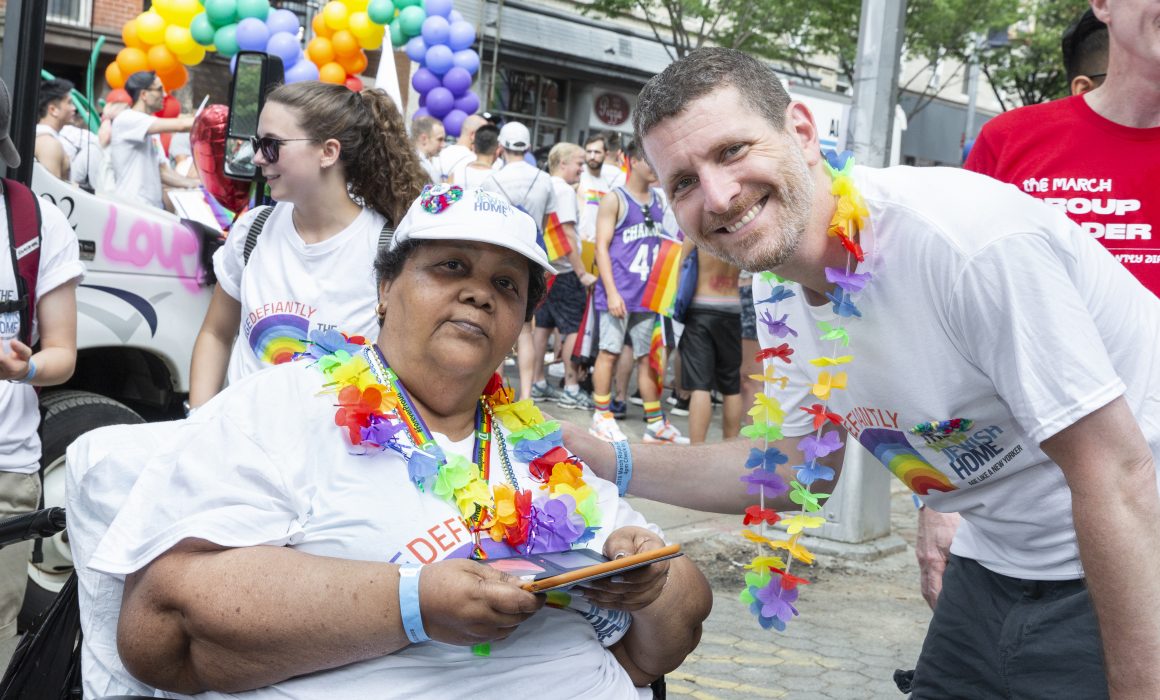 October 23, 2019
Growing old is challenging. Growing old as an LGBT individual is even harder.
In recent years, health care professionals have begun to acknowledge that sexuality is part of life throughout adulthood, including for the oldest among us. Ignoring sexuality and the sexual identity of older adults is another blatant example of ageism, and it must be eliminated.
As we celebrate LGBT history throughout October, we should be mindful of how we advance this principle with respect to older adults in the LGBT community. With an estimated 2.5 million LGBT adults aged 50-plus in the U.S. in 2018, numbers are projected to grow to seven million by 2040.
While there is still some resistance, support for the LGBT community is growing. Despite today's more accepting environment, the experience is more complex for LGBT people in their 70s, 80s, 90s and older.
To appreciate this, we need to understand their journeys through adulthood. LGBT older adults were establishing their careers and relationships well before homosexuality was decriminalized and accepted. Legal protections for these groups only began in the 1960s. For much of the 20th century, LGBT individuals who lived openly could be ostracized from their families, their religious communities or fired from their jobs, because of their sexual orientation.
As a result, most LGBT older adults were closeted for a good portion of their lives. Some were, and still are, estranged from disapproving family members. Because of social stigmatization, many were denied housing or received substandard medical care. Others may not have come out publicly until well into their adult years. Their journeys are complicated, and we need to understand them as individuals.
As a geriatrician and CEO of a comprehensive, mission-driven health care system serving older New Yorkers, I know that addressing bias against the LGBT community of older adults is an ongoing practice to implement, especially in institutional care settings.
To build an inclusive environment for LGBT residents, in 2014, The New Jewish Home launched a training program to ensure that every staff member understands and is sensitive to the needs and concerns of LGBT residents and other diverse populations.
This training has now become best practice. For example, we no longer ask a new resident if she has a husband or if he has a wife. Instead we ask who one considers family, who is significant in one's life and learn the individual has a same-sex life partner. We also ask our residents what pronoun they prefer.
An inclusive environment is built from many small, but meaningful changes.
We know we are succeeding when a resident feels confident enough to wear bright nail polish, if that is his preference; or a transgender person wears whatever clothes feel right that morning, without fear of ridicule; or he or she now attends the NYC Pride March with the contingent from The New Jewish Home.
This is a simple approach that ensures people are treated with the dignity they deserve, and our work has earned The New Jewish Home a Gold level credential from SAGECare. It's an affirmation of the core values of The New Jewish Home, as we embrace diversity and affirm dignity for all.
It's time to adjust to a new reality. We must respect the sexuality of all older Americans and properly acknowledge those who are LGBT. After a lifetime of discrimination and challenges let's make the next chapter of their lives a more confident, inclusive one where they can live as their authentic selves.