If you're just getting over a hospitalization, our Manhattan campus on the Upper West Side is a great place to Get Well and Go Home. Or, if you are ready to join our community full-time, we invite you to Live Well in a Caring Place.
Our short-stay rehabilitation programs help you seamlessly manage the transition to your home after hospitalization for illness, injury or surgery.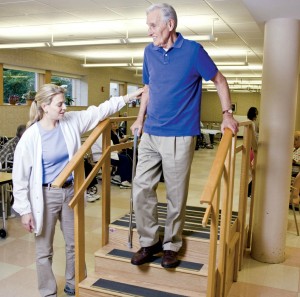 We work with you to set up and carry out an individualized therapy plan with a team that includes doctors, nurses, physical, occupational and speech therapists, and audiologists. We also have innovative specialty rehabilitation centers with some of New York's best hospitals, and a geriatric substance-abuse recovery program. Find out more about rehabilitation with us.
In our long-term skilled nursing facility, we provide that extra level of care and support that many New York elders need, with an individualized care plan for each of our residents so you can live your life on your own terms, based on your own choices. Twenty-four hour care is provided by skilled and dedicated Nurses, Certified Nursing Assistants and a full time staff of physicians, therapists, pharmacists, dieticians, social workers and other clinicians. Find out more about our long-term skilled nursing facility.
The Manhattan campus also offers engaging Adult Day programs for people who live at home but need a little extra support during the day. We offer both social programs and programs for elders with chronic health conditions. Day programs include assistance with personal care, meals and a wide range of activities and therapeutic options. Clinical services are available.
We have announced our exciting plan to build The Living Center of Manhattan on the Upper West Side, a dramatic innovation in urban elder living, based on the Green House model of care that we are already having great success with in Westchester at our Sarah Neuman center.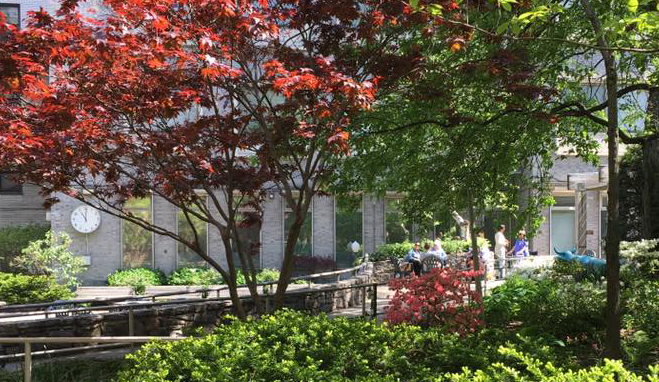 .
Manhattan Campus:
120 West 106th Street
New York, NY 10025
Phone: 212.870.5000
Map view
Tours and Admissions:
Tours of our Manhattan facilities are available 7 days a week. Please contact us to set one up.
Phone: 212.870.4715
Contact Us
More Contacts:
Administrator: 212.870.4900
Social Work Office: 212.870.4614
Nursing Department: 212.870.4945
Medical Department: 212.870.5759
Accounts/Business: 718.410.1598
Adult Day Program: 212.870.5090
Manhattan Home Care Program: 212.273.2500
.

"From the moment I walked in the door, they were helping me work to get ready to go home. I can't say enough good about these ladies"

― Carmen A., Chelsea
Specialty Post-Acute Rehabilitation Centers
The Manhattan Campus is home to Jewish Home's innovative specialty rehabilitation centers.
Cardiac Rehab
A bridge for cardiac patients between their hospital stay and return home. An interdisciplinary team of cardiac rehabilitation specialists provides patients with the medical, rehabilitation and nursing care to reach independence and be ready for transition home. ►
Orthopedic Rehab
In this state-of-the-art orthopedic rehabilitation program, a team of specially trained physicians, nurses, physical and occupational therapists and other clinical staff will help the patient recover and return home. ►
Substance Abuse Rehab
Now there's an option for older New Yorkers who need medical rehabilitation and have issues with alcohol or prescription drug use. The Jewish Home Geriatric Substance Abuse Recovery Program is the first nursing home-based in-patient substance abuse program in the United States. It is designed for older New Yorkers (60+) with substance abuse issues who need short term, post acute medical rehabilitation. ►