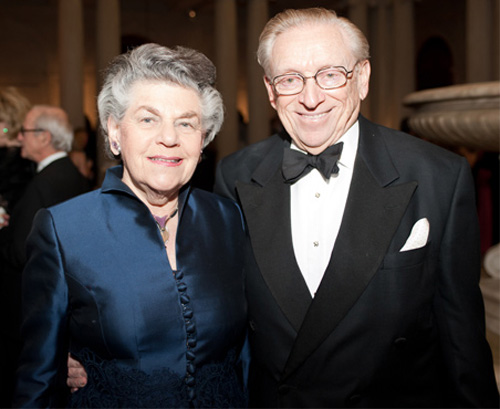 Klara Silverstein
Klara Silverstein has served in a wide range of leadership roles on New York's Jewish community. Her past activities include member of the board of CLAL (the National Center for Learning and Leadership), serving as Chair of UJA- Federations Annual Campaign as well as the Women's Campaign and Chair of the Board of Associated YM-YWHA's of Great New York. Klara is a founding member of the Jewish Women's Foundation of New York and is currently serving as Advisory Group Vice Chair of the Executive Council of Women's Philanthropy. She is a member of the Network Commission Cabinet.
Klara currently serves as Chair of the Hunter College Foundation Board of Trustees and is a member of the Hunter College Alumni Association Hall of Fame. Hillel at Hunter College is also one of her commitments. She has worked on behalf of New York University's School of General Studies and is a board member of NYU's Child Study center.
Klara and Larry Silverstein have been married for more than 54 years. She is the mother of three and grandmother of eight.