Center for Advanced Orthopedic Rehabilitation Medicine
Orthopedic and Musculoskeletal Physical Therapy
The New Jewish Home and The Mount Sinai Hospital have collaborated to create a state of-the-art, 38-bed post-acute orthopedic rehabilitation unit. Located on the Manhattan campus of Jewish Home, this patient and family centered program is designed for individuals with a wide range of orthopedic and musculoskeletal conditions. For more information, call the Jewish Home Center for Advanced Rehabilitation Medicine at 212.870.4715 today.
A HIGHER STANDARD OF ORTHOPEDIC CARE 
The program was developed in collaboration with The Mount Sinai Hospital, including physician staffing and therapist training. The expertise of Mount Sinai's specialists, combined with Jewish Home's extensive history of skilled therapy and patient-centered care, provides the highest standard of orthopedic and musculoskeletal rehabilitation care available.
WHAT MAKES THE CENTER FOR ADVANCED REHABILITATION MEDICINE UNIQUE
The Center for Advanced Rehabilitation Medicine offers a 24-hour a day program supported by a team of physical and occupational therapists, nurses, nurses' aides and physicians, all specially trained to ensure a fully integrated plan so the patient can return home as quickly as possible.
"My rehab experience could not have been better. I was very impressed by the knowledge of the physicians' and therapists' and the attentiveness of the entire staff. Jewish Home's Center for Advanced Rehabilitation Medicine met all my expectations and more."
— A. Molnar, New York, NY
PROGRAM COMPONENTS
Clinical care and rehabilitation therapy
Total joint therapy
Individualized recovery plan
Multi-disciplinary personalized approach
A coordinated approach to transitioning to home care or outpatient services
Therapy to restore strength and flexibility
Improvement of overall endurance
Continuity of care
Pain management
UNIQUE FEATURES
Strong communication between The Mount Sinai Hospital and Jewish Home physicians
Multilingual staff and services
Therapies offered up to 7 days per week for up to 2 hours per day based on assessment
On-site specialty clinics
For more information, call the Jewish Home Center for Advanced Rehabilitation Medicine, 212.870.4715.
For more information about our short-stay rehabilitation or to set up a tour: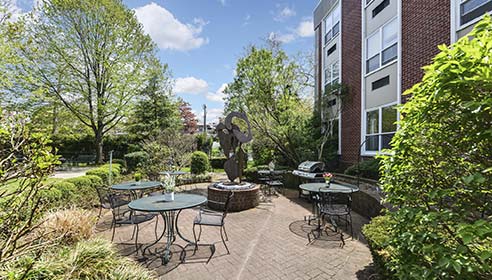 Manhattan
120 West 106th Street
New York, NY 10025
Call 212.870.4715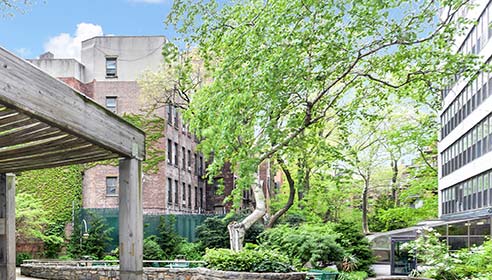 Westchester 
845 Palmer Avenue
Mamaroneck, NY 10543
Call 914.698.6005