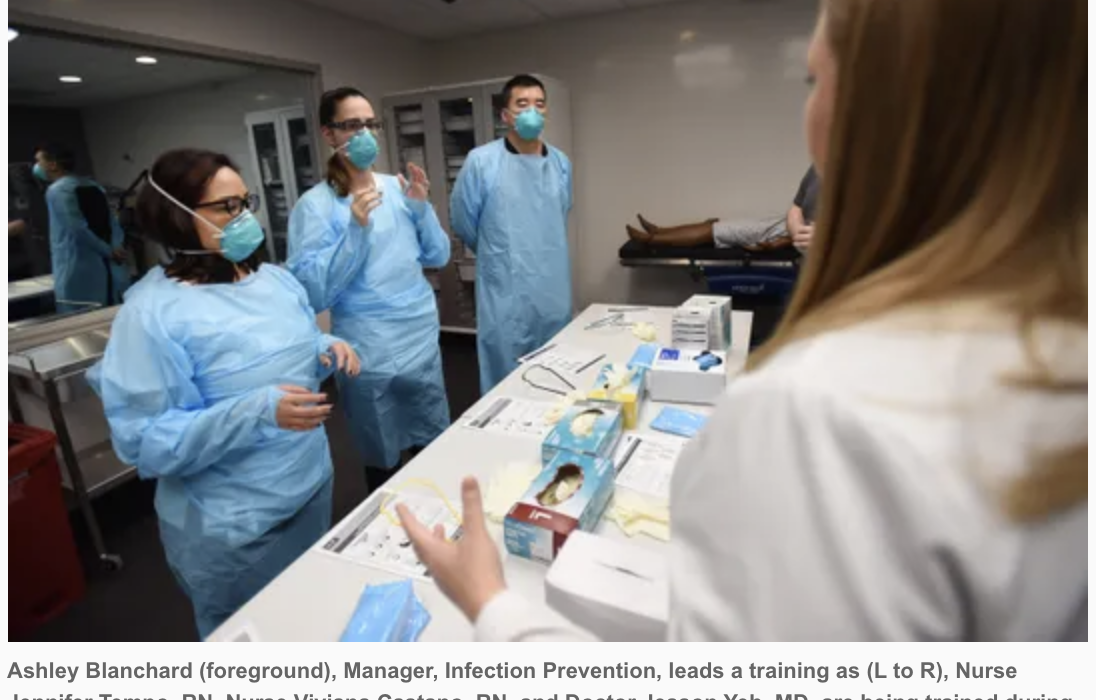 As seen in lohud. (part of the USA TODAY network):   "Dr. Jeffrey Farber, president and CEO of the New Jewish Home, a health system that includes a nursing home in Mamaroneck, Westchester County, as well as other elderly care facilities in Manhattan, said the COVID-19 preparations have been steadily ramped up since February.  
"'We recognize the population we serve is the highest risk of all,' he said, adding the average age of the system's residents is in the 80s.
"The New Jewish Home system has hired additional cleaning staff to meet the demand for more frequent disinfection of surfaces, and more security guards to screen workers entering the building.
"The screening includes taking the temperature of people entering the nursing homes, and security watching every person use hand sanitizer upon entrance, Farber said.
"He described the ban on visitors, which includes volunteers who help with senior activities, as a necessary but difficult decision.
"'Having to restrict visitors is something we take very seriously and goes against who we are and our core and what we provide residents,' Farber said.
"'That's what makes life worth living, that's our mission and goes down to why we exist,' he added."
    For the full article, visit https://www.lohud.com/story/news/health/2020/03/16/how-ny-medical-workers-stay-safe-covid-19-outbreak-spreads/5045480002/.