A Vibrant Senior Community…
in the Heart of New York City.
When you choose Kittay, you're choosing more than an apartment. You're choosing an independent living community that encourages residents to thrive. From art programs to concerts, discussions and day trips, Kittay offers many amenities to support your independence.
About Kittay Senior Apartments
Whether you're a seasoned New Yorker or a brand new one, Kittay is proud to offer services and amenities designed to welcome you to a community that is active and engaged in this vibrant city. To meet the needs of our diverse tenants, we offer options ranging from art studios to fitness classes to religious services for various faiths. With 295 apartments located on our garden campus, our tenants have autonomy and privacy, along with easy access to healthcare and supportive services when they need them.
With dozens of social, recreational, and educational programs on-site, tenants find ample opportunities to make new friends, develop new interests, and be part of a thriving senior living community that represents the mosaic of New York City.
Featured by Assisted Living Magazine as one of the top communities in the Bronx, NY.
---
Our Apartments
Live in a fantastic senior housing community in the heart of New York, NY. Kittay Senior Apartments are reasonably priced, with all the amenities you are looking for. Situated in Bronx, NY, active seniors will discover that Kittay Senior Apartments are close and convenient to all of the Manhattan and greater New York City sites and venues they know and love.
---
Amenities and Services
As an independent living community we encourage residents to thrive. We cover all the bases from art programs and concerts to discussions and day trips. We offer numerous amenities to support independence:
Three meals a day, with plenty of options
Housekeeping and linen service
Fitness center
Wi-Fi and computer center
Extensive gardens
Convenience store
Beauty salon/barbershop
Extensive large-print library
Health/Care services available
Many other amenities.
The Right Home at the Right Time
For any questions or to schedule a visit, please fill out the form below.
---
If you'd prefer, just give us a call at
718-410-1441
Address
2550 Webb Avenue
Bronx, NY 10468
1-718-410-1441
---
---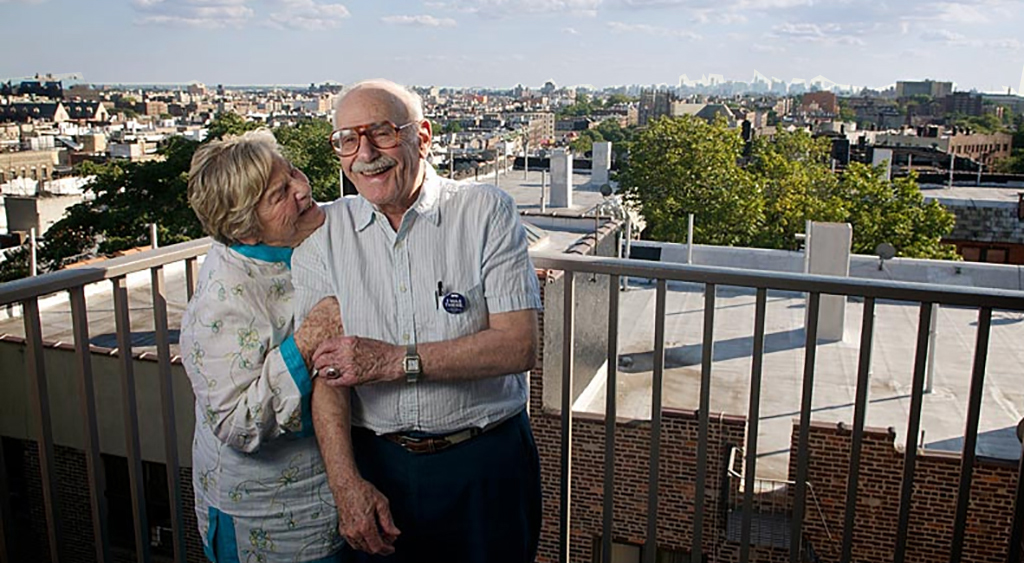 APPLY TODAY
See if Kittay is Right for You
We offer a 30-day trial stay in a fully furnished apartment so you can experience how warm and wonderful our Kittay community is.
What is the rent at Kittay Senior Apartments?
Studios average $2,350 per month. One-bedroom apartments start at $3,550 per month. Please visit our floor plans and pricing page for more details.
Rents include 3 meals a day, an emergency pendant, weekly housekeeping and linen services, utilities (please see the FAQ item about utilities for details on an electricity fee for personal air conditioners) and Wi-Fi, a wide range of activities and access to our beautiful public space and enclosed gardens.
Please visit our amenities listings to find out all of the other activities and facilities that your rent includes, from art studios to a fitness room and a library.
Are meals included in the rent?
Yes, three meals a day served in our restaurant-style dining room – lunch, dinner and continental breakfast – are included in the rent.
Are utilities included in apartment rental?
Water, heat and electric service are included in the rent, as are Wi-Fi internet service and Dish TV cable television.
Phone service is not included. For residents with personal air conditioners, there is an electricity fee ($21.50 for studios, $36 for one-bedrooms).
Does Kittay provide any health care or personal care services?
Kittay is an independent senior housing building and does not provide any health care or personal care services. However tenants have access to a broad range of optional services from other providers, right on site at Kittay.
Unlike Assisted Living facilities, where tenants pay for health and care services whether they use them or not, at Kittay tenants pay third-party providers for only those services they need and want.
Among the services available at Kittay Senior Apartments from third party providers are:
Physicians' offices on-site
Primary and specialty physicians who come to Kittay on a scheduled basis to see their patients
Certified Home Health Aide and Companion services
Care Management services from professional geriatric care managers, who will assist in finding and coordinating services that can help tenants stay safe, healthy and independent
Kittay staff can provide contact information for a variety of health and personal care options.
I have vision problems. What does Kittay do to help low-vision residents?
Kittay is an ideal choice for the visually impaired. We offer accommodations designed to enhance the daily living of older adults with all levels of visual challenges. Throughout the building there are environmental modifications that make living easier, and the staff at Kittay is supportive and sensitive to residents with low-vision issues. Read more about our low-vision accommodations.
---
Activities & Special Events
Kittay has events for everyone! Exercise classes, literary discussions, concerts and sing-alongs, educational opportunities, games, movie showings, art studios, and field trips to restaurants and great New York cultural institutions are just a few of the lively opportunities Kittay offers.
Facebook Posts
This message is only visible to admins.
Problem displaying Facebook posts. Backup cache in use.
Error: The user must be an administrator, editor, or moderator of the page in order to impersonate it. If the page business requires Two Factor Authentication, the user also needs to enable Two Factor Authentication.
Type: OAuthException

TRIAL STAY
If you aren't yet sure if Kittay will feel like home, we encourage you to consider a trial stay in a fully furnished Kittay studio apartment so you can meet our staff, and experience all that Kittay has to offer.
SHORT STAY
Kittay welcomes short-stay senior residents, including those who have recently completed a hospitalization and post-acute rehab and are looking for a way to transition from hospital to home.

Kittay Senior Apartments offers equal housing opportunities for income-eligible seniors 62 and older. Under the supervision of the NYS Division of Housing and Community Renewal.