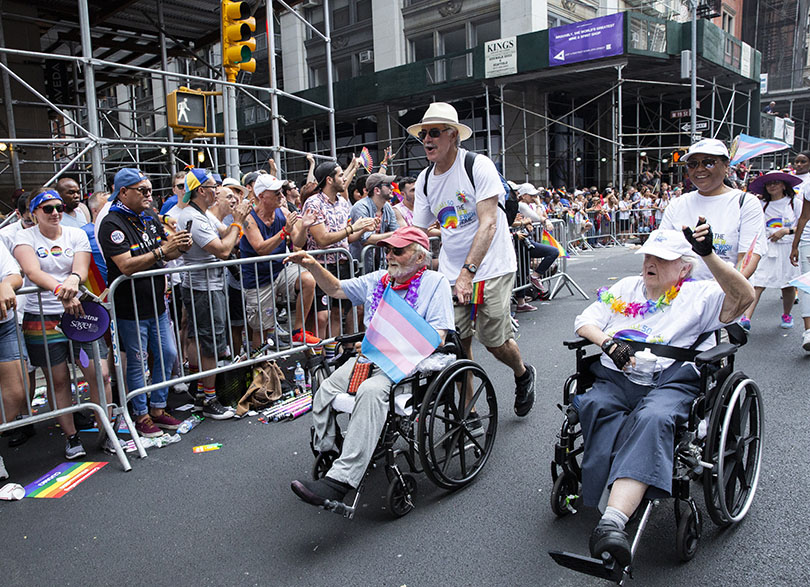 LGBT Pride at The New Jewish Home
The New Jewish Home's participation in the NYC Pride March was not only a festive celebration of the LGBT community, it also spoke to our core value of embracing diversity to create a welcoming home for all.
Seventy-five residents, staff, families and friends marched and rolled on June 30, in recognition of WorldPride and the 50th anniversary of the Stonewall uprising. The energy at the event was exuberant and electrifying. Our residents loved high-fiving the cheering crowd and passing out rainbow flower pins handmade for the LGBT march by the Hand in Hand committee. For one resident, the event was a meaningful recognition of the struggles experienced, the accomplishments achieved and the continued need to march for full acceptance.
The New Jewish Home is proud to hold gold level credentials from SageCARE for our commitment to providing LGBT cultural competency training to staff.
View our video here.