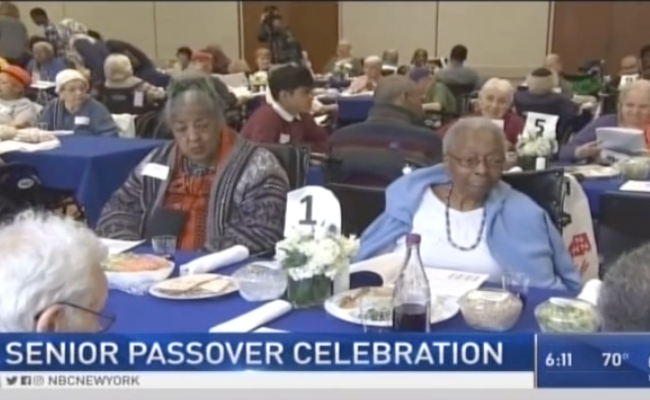 Festival of Passover Honored at The New Jewish Home 
The New Jewish Home, Manhattan, hosted a Seder for residents to honor the first night of the festival of Passover. As one of our well-attended and anticipated events, I'm pleased to share that this year, our Passover Seder reached a much broader audience. Three major TV news outlets featured the event (NBC 4, ABC 7 and Fox 5), as well as WPIX 11 and NTDTV (New Tang Dynasty Television).
Our older adult residents and their families from different faiths and religious traditions participated in the joyous Seder. This is an example of how our values of extending welcome and embracing diversity shape The New Jewish Home community.
Rabbi Jonathan Malamy eloquently retold the story of the Exodus and reflected on universal themes of freedom and overcoming hardship. Our therapeutic recreation, dietary and nursing teams, as well as our many dedicated volunteers, helped make this event so meaningful.
Click here to watch the news clips featuring The New Jewish Home.