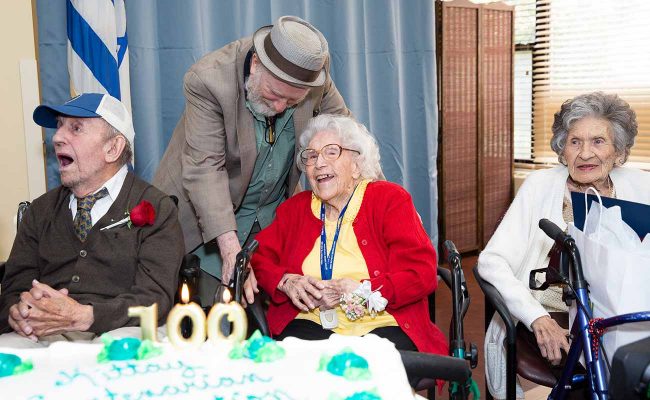 HAPPY 100TH BIRTHDAY – 14 TIMES OVER AT THE KITTAY SENIOR APARTMENTS!
The New Jewish Home Hosts the Birthday Bash of the Century at Kittay Senior Aprtments, Celebrating the Lives of 14 New Yorkers Who Turn 100+ this Year
(THE BRONX, NY – June 26, 2019) Together, these 14 special New Yorkers have lived more than 1,416 years. And, today, they celebrated turning 100 or older this year at the birthday bash of the century hosted by The New Jewish Home at The Kittay Senior Aprtments, a comprehensive, mission-driven health care system serving older New Yorkers since 1848.
Continue Reading Centenarian Celebration at Kittay Senior Apartments