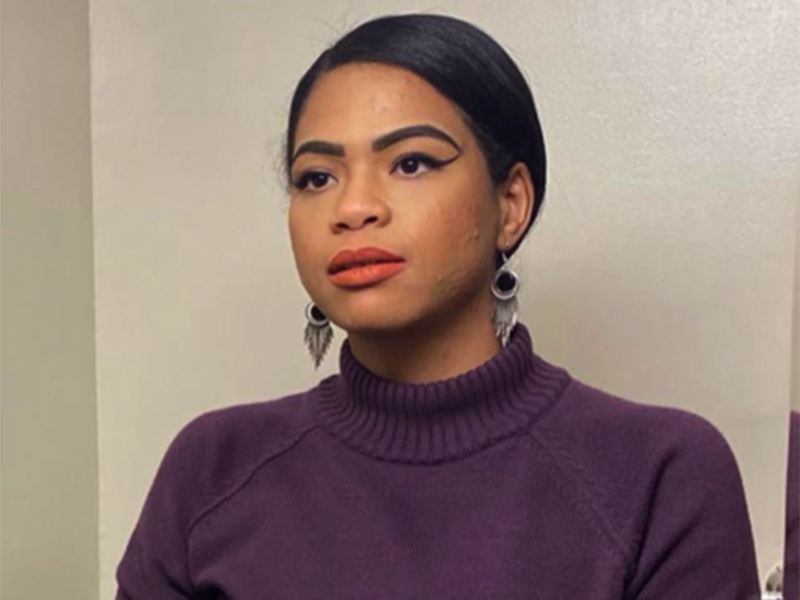 April 1, 2021
Patients and residents at The New Jewish Home's Manhattan facility know Edianna Reyes Ovalle as a caring and talented Licensed Practical Nurse (LPN). What they don't know is that this hard-working and dynamic health care hero had to overcome many obstacles to get where she is. And the support she got from The New Jewish Home's Geriatrics Career Development (GCD) program made it possible.
GCD, The New Jewish Home's workforce development program, helps promising under-served young people of color overcome obstacles to achieve successful careers in health care.
Edianna's childhood was difficult, due to a violent and abusive mother as well as financial struggles. In high school, she endured some traumatic and painful incidents that made her wary of letting people get too close. But she had big dreams for her future, and when a GCD representative came to speak at her high school, she heard something that resonated with her and she joined the program.
As a GCD intern, Edianna learned about health care careers. The supportive GCD staff helped her stay on track in high school, get into college, and deal with her personal challenges. "We were like a family," she said. "I had people I could go talk to if I had problems." What's more, through the program she became a Certified Nursing Assistant (CNA), enabling her to earn money so she could be independent. She has worked at The New Jewish Home ever since.
GCD offers a lifeline to some of New York City's brightest young people. They come to the program with dreams — of building confidence, escaping from poverty, and attaining success in the health care field. Today, GCD alumni are RNs (registered nurses) and LPNs, in medical school, or pursuing advanced degrees in pharmacy and other health care fields. Often, like Edianna, they come back to join The New Jewish Home workforce as skilled caregivers.
This past September, after a hectic and challenging year, Edianna passed her boards and earned her LPN. She supported herself by working on weekends as a CNA at The New Jewish Home. But she didn't stop there. Without missing a beat, she began working toward her RN.
Edianna continues to care for residents and patients during the COVID-19 pandemic: "It was scary at first, but it's our duty, it's what we signed up for. I love helping the patients, being there for them in their hardest times. I just put on my PPE (Personal Protective Equipment) and go in." She takes time to sit down and have conversations with patients, helping them manage their fears. Edianna has also helped them stay in contact with their families through phone calls, FaceTime, and Alexa.
GCD, she said, "opened so many doors for me." Edianna shares that her work at The New Jewish Home has been one of the most positive aspects of her life. "I was so lucky — it was a blessing, it was meant to be."