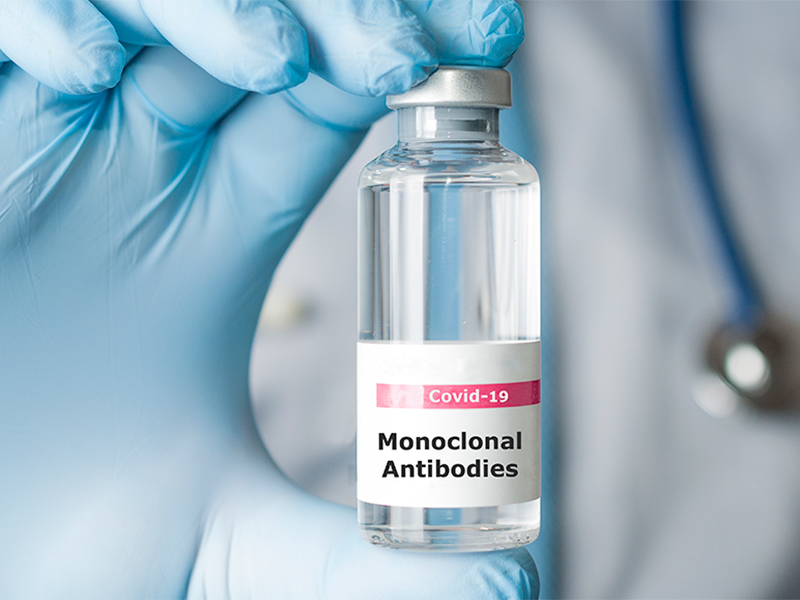 February 2, 2021
Roger Apperio was one of the first residents at The New Jewish Home to receive a promising new medication for COVID-19. Called monoclonal antibody treatment, it was authorized by the FDA just a few months ago and is already benefitting people who have been diagnosed with COVID and who are at high risk for progressing to severe disease.
"I'm so glad that my brother was able to get this treatment," his sister, Stephanie Apperio, said.
Studies have shown that monoclonal antibody treatment leads to a reduction in COVID-19 related hospitalizations and emergency room visits. However, some ambulatory care sites and skilled nursing facilities do not offer this valuable treatment, as it is must be monitored by dedicated nursing staff. Our team is proud to make this treatment a priority.
Thanks to vaccinations, frequent testing, and effective prevention measures, new cases of COVID have become rare at our skilled nursing facilities, even during the current spike in New York City. When we do identify an infection, though, we want to offer our residents and patients the best treatment we can provide, so they can recover quickly and avoid hospitalization.
According to Senior Medical Director Dr. Ruth Spinner, monoclonal antibody treatment is a critical and promising treatment for residents and patients of The New Jewish Home who are considered high-risk.
Monoclonal antibodies are lab-created versions of the antibodies our bodies naturally produce to fight COVID. They bind to the COVID-19 virus spike protein and block it from attaching to human receptors. Patients receive this treatment at their bedside via an infusion, and are closely monitored by our nursing staff. It is the only COVID-19 medication currently authorized for non-hospitalized patients.