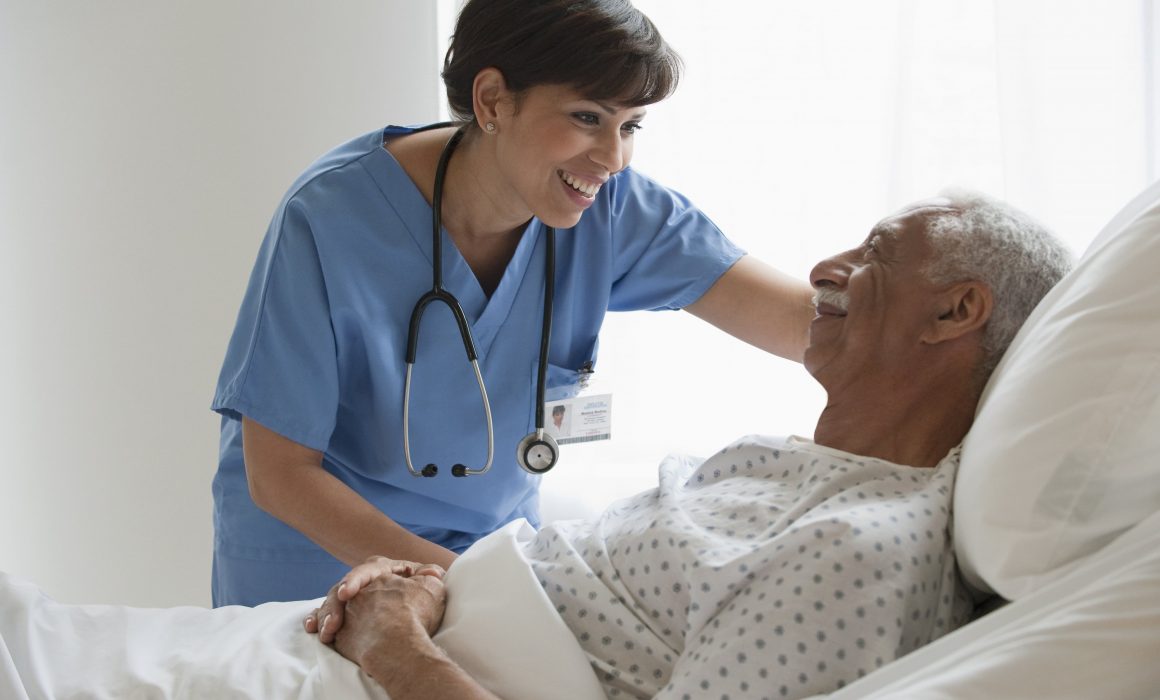 April 13, 2023
Acute and post-acute care provide necessary medical treatments for patients but are delivered at different times and help with different stages of recovery.
Read on to understand acute vs. post-acute care: We explain what each one is with examples of common injuries, conditions, and treatments, to help you find the appropriate care for you and your loved ones.
What Is Acute Care?
Acute care is a medical specialty that provides short-term, intensive treatment for illnesses and injuries, usually in a hospital or urgent care setting. Many healthcare professionals including doctors, physician assistants, nurses, and others provide acute medical treatment.
The goal of acute care is to provide critical, short-term medical treatment that stabilizes an illness, injury, or other condition. As such, acute care focuses on treating immediate symptoms to prevent further complications, reduce or manage pain, and restore the patient's health as quickly as possible.
Common acute injuries
The most common acute injuries are fractures or broken bones, strains and sprains, lacerations, head trauma, and joint dislocations. In some cases, an underlying medical condition can lead to an acute injury; for example, people with high blood pressure having a heart attack or a stroke, or someone with respiratory issues developing pneumonia.
Examples of acute care
Examples of acute care include:
Emergency medical treatment
Urgent care
Inpatient care
Lab tests and procedures
Diagnostic imaging such as x-rays, MRIs, and CT scans
Some patients return to their daily lives with minor disruptions after receiving acute care. Other patients with more complicated injuries or illnesses may require additional medical attention, or post-acute care, to return to their regular lives.
What Is Post-acute Care?
Post-acute care is medical treatment that follows an acute healthcare condition. It helps patients transition out of acute care settings with the necessary medical treatments and therapies to safely return to their daily activities and live a more independent lifestyle.
Treatment received during post-acute care may include ongoing medical and physical rehabilitation, pain management, and emotional support. Goals vary depending on the patient's condition, but most treatments aim to restore strength, mobility, and overall quality of life.
Common conditions and injuries needing post-acute care
Injuries and conditions that commonly require post-acute care include:
Stroke, heart attack, and other cardiovascular illness or surgery
Brain or spinal cord injury
Orthopedic conditions requiring surgery, such as joint replacement and fracture repair
Severe burns
Chronic respiratory ailments like COPD and emphysema
Organ transplant
Examples of post-acute care
Post-acute care provides individuals with the ongoing support they need after an initial hospitalization or medical care. Examples of post-acute care, therapies, and treatments include:
Long-term nursing care
Physical therapy
Occupational therapy
Speech therapy
Medically complex home healthcare services
Specialized care for chronic illnesses, such as respiratory treatments for COPD and pulmonary diseases
Post-acute care is delivered in inpatient and outpatient settings. Where treatment is received depends on the patient's condition, needs, and preferences. Inpatient care may involve treatment in a skilled nursing, post-acute care, or short-term rehabilitation facility, while outpatient care can be provided at a physical therapy center or even from the comfort of home.
How long do patients stay in post-acute care?
The time spent in post-acute care varies with a patient's condition. Some stay for a few days and others may spend several weeks. Regardless of the time spent in post-acute care, this type of medical treatment generally facilitates faster recoveries that help patients return to their regular lives sooner.
How to Find a Post-acute Care Facility
Finding a well-rated post-acute care facility can help you and your loved ones receive better care tailored to specific medical conditions. The best post-acute care facilities understand an individual's physical and emotional needs and provide personalized, comprehensive care that considers a patient's overall well-being throughout their recovery.
The New Jewish Home does just that. Our award-winning short-term rehabilitation programs and post-acute care facilities in Manhattan and Westchester help patients get well, go home, and get back to doing what they love.
Our Manhattan campus offers three centers for specialty rehabilitation care, including our Orthopedic Rehabilitation Center in partnership with Mount Sinai Health System, our Cardiac Rehabilitation Center with NYU Langone, and the Center for Speech, Language, and Swallowing Disorders. Learn more about The New Jewish Home's services and locations, including skilled nursing and adult day care.