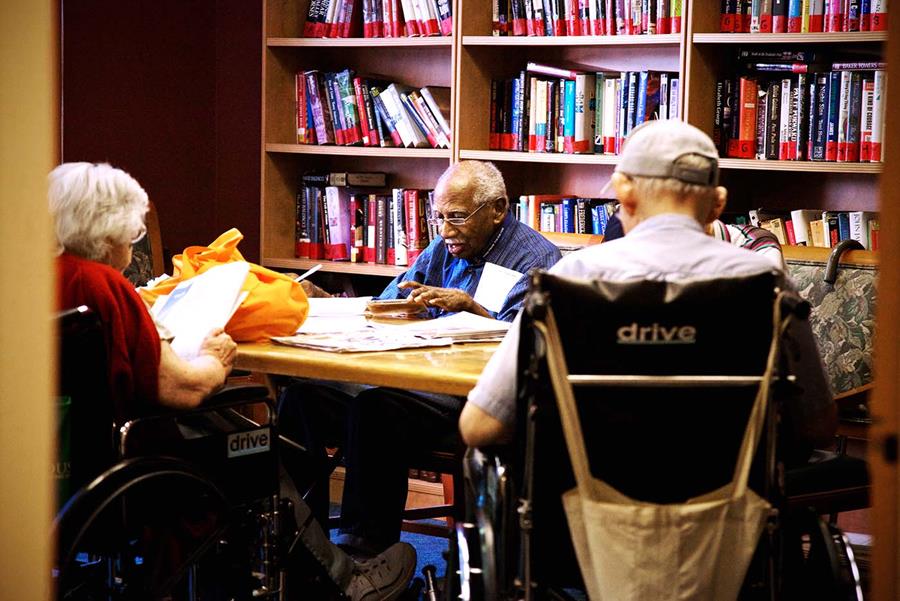 January 11, 2023
For older adults who are aging in place and experiencing health vulnerabilities, The New Jewish Home offers comprehensive Adult Day Health Care programming that ensures continuity of care, improves physical and emotional health outcomes and reduces social isolation.
In September 2021, we were thrilled to reopen the Adult Day Health Care program on our Manhattan campus in accordance with the New York State Department of Health, following its temporary closure in March 2020. Since then, The New Jewish Home Adult Day Health Care program has provided critical health care services to over 200 adults residing in our community who are living with complex, chronic medical and psycho-social conditions.
The Adult Day Health Care team provides individually tailored medical, social and therapeutic services—from physical, occupational and speech therapies, nursing care and medication management, to nutritional counseling and recreational therapy. We also offer specialized programs for behavioral health, body/mind wellness, and diabetes management. Participants in the program also receive two meals a day and transportation to and from the program. Our Licensed Clinical Social Workers collaborate with community partners to identify individuals living with chronic illnesses who are eligible for services, and help connect clients to medical specialties, including psychology and mental health, as well as spiritual support. Services offered within the program are individualized to enhance and support the treatment plans developed by the participant's primary care physician, behavioral therapists and other community service providers.
In the coming months, we will be moving the Adult Day Health Care program to a different location within our Manhattan campus. However, accessibility and programming will continue without disruption for current and prospective participants. As always, those who are interested in receiving care or making a referral can reach a representative from our team by calling 646.276.5910 or emailing AdultDayHealthCare@JewishHome.org.
At a time when many are still living with increased social isolation as a result of COVID-19, there is an urgent need for thoughtful, personalized care that addresses the diverse needs of vulnerable aging adults. We are excited to continue and expand our Adult Day Health Care program to provide holistic support for New Yorkers across Manhattan and the Bronx.
Call us at 646.276.5910 or email us at AdultDayHealthCare@JewishHome.org.