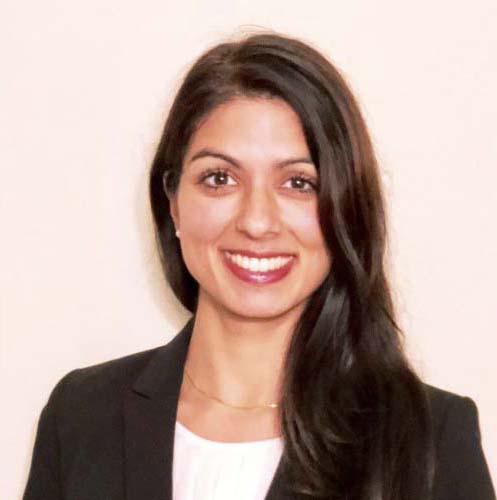 February 24, 2022
Our Cardiac Rehabilitation Program, offered in partnership with NYU Langone Health, provides specialized in-patient rehabilitation, exercise therapy and support for older adults recovering from a cardiac episode or surgery.
Recently, Geriatrician Dr. Shivani Chopra joined the staff of the Cardiac Rehabilitation Program at our Manhattan campus on the Upper West Side. The Program, which was the first of its kind in New York State to be certified by the Joint Commission, combines in-patient rehabilitation with counseling and education to help patients maintain their health and quality of life after they return home. We asked Dr. Chopra to speak about how this program helps patients successfully return to the community and what led her to become a geriatrician.
What can you tell us about the partnership between The New Jewish Home and NYU Langone Health?
Our team knows how important it is for patients to be able to go home, and our program is designed to help them get there with physical and occupational therapy, medication management, and education.
The partnership works because our team is so collaborative. We have consultants, such as cardiologists and physiatrists, who are employed through NYU Langone Health, who work closely with Jewish Home staff. In addition to daily patient care, interdisciplinary team meetings between NYU Langone Health and The New Jewish Home are held bi-weekly, monthly, and semi-annually to discuss patient care and outcomes. This is really a wonderful place to work and quite unique.
Can you share an example of how the team helps patients return home?
When I first came here, we were caring for a patient with a left ventricular assist device (LVAD), which is a device placed in the chest to help pump blood throughout the body. LVAD patients usually have advanced heart failure to the point of possibly needing a heart transplant. This patient had suffered cardiac arrest prior to having the LVAD and was struggling with other health issues when she came to our program after a hospital stay. The team here worked closely with the patient's cardiac team at Mount Sinai. Together, we helped her become stronger and stable enough to go home with skilled services in place to support her transition back to the community. It is so gratifying to be able to help patients return home to their loved ones and their lives.
What makes this program unique?
The entire team is extremely dedicated to our patients. We have a very complex case mix of patients on the floor, and they need providers who are well trained and work collaboratively. Our team works together with the goal of getting patients to a level of independence where they can return to the community. I love being part of a team that is not only very skilled, but also very vested in the health and well-being of our patients.
When did you join The New Jewish Home, and why did you choose to become a geriatrician?
I was hired as a geriatrician in the Cardiac Rehabilitation Program in September 2021, but I had worked here before and during my fellowship. I am currently employed through NYU Langone Health in my position at The New Jewish Home.
My first job after residency was at a community-based clinic. I cared for a diverse group of patients, but enjoyed working the most with my older adult patients. I wanted to further develop my skills in the field to learn how to best support their needs. So I continued my training at the Brookdale Department of Geriatrics and Palliative Medicine at the Icahn School of Medicine at Mount Sinai, where I also focused on health care leadership and administration. I enjoy providing patient-centered care in multiple settings, focusing not only on the medical needs, but also on how health affects patients' day-to-day functioning and also their social lives. I want to help optimize the quality of life of our patients, while considering their goals and values as well as medical conditions — this involves working with patients, families, caregivers, and community resources.
To learn more about the Cardiac Rehabilitation Program at The New Jewish Home, Manhattan, please call the Admissions Office at (212) 870-4715 or email us at ManhattanSNF@JewishHome.org.
The New Jewish Home has a proud legacy of empowering older adults to live with purpose and enhanced well-being. We've been around since 1848 as one of the nation's first nursing homes, and now serving older New Yorkers of all backgrounds through a portfolio of health care services, including post-acute care and rehabilitation, skilled nursing, adult day care, assisted living, and at-home care.
See how we continue to elevate health care for older adults through our Research Institute on Aging and our SkillSpring program (formerly known as Geriatrics Career Development program), which empower teens and young adults to begin careers in health care.