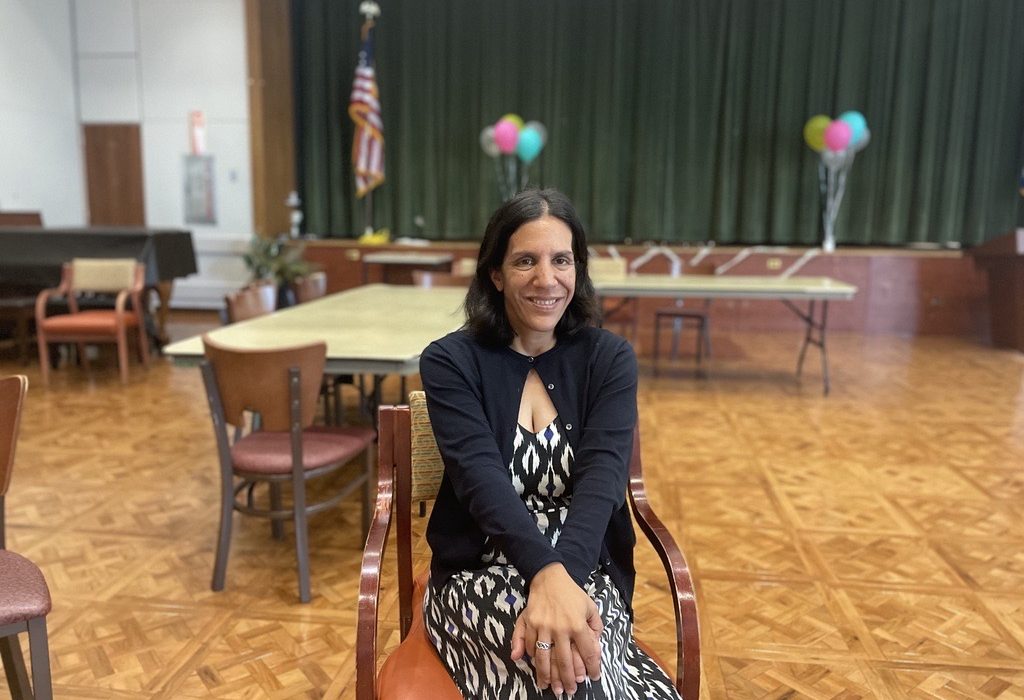 September 29, 2022
At The New Jewish Home's Manhattan campus, Sonya Choudhury, a dedicated nurse practitioner and yoga teacher, launched a chair yoga class tailored for residents after completing a study demonstrating that yoga can improve balance in older adults.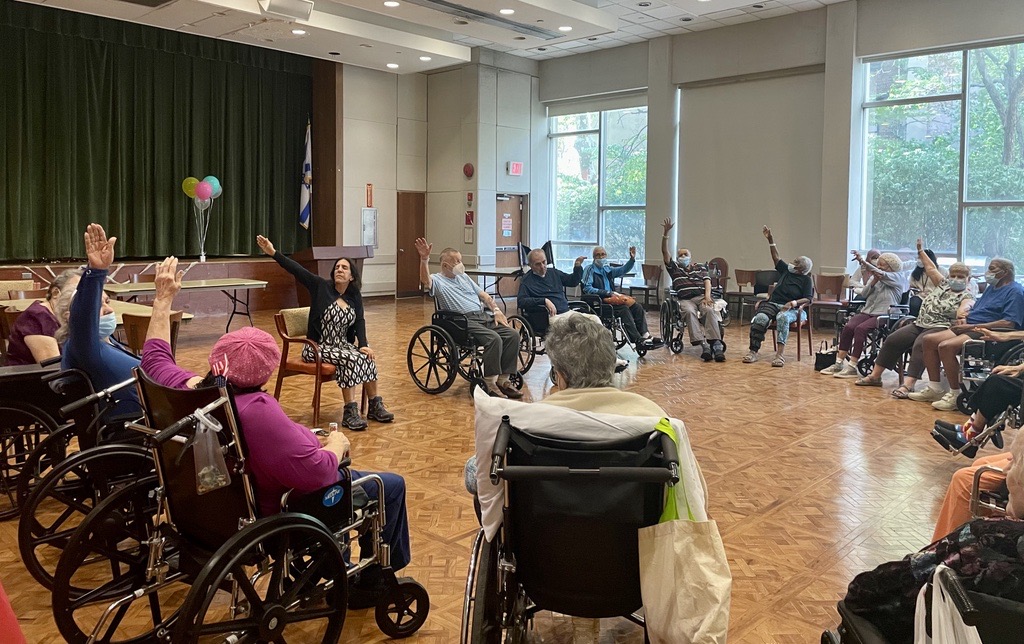 Every Thursday, 30 people gather in a room at The New Jewish Home in Manhattan for chair yoga. It's a gentle practice that adapts traditional yoga postures so they can be performed while seated or with the aid of a chair. Sonya Choudhury, a nurse practitioner and a certified yoga teacher who has worked at The New Jewish Home for nine years, teaches the class. Teaching these classes combines her love for caring for older adults with her passion for wellness.
The class grew out of Sonya's dissertation for her doctorate—she recently graduated from The University of Pennsylvania as a Doctor of Nursing Practice. "Your final dissertation has to be something in your workforce that you can give back to, a program that will endure," Sonya said. She focused her research on whether yoga could help prevent falls in older adults.
After spending a year and a half on research, Sonya was ready to launch an eight-week group class in January so she could study the results, but omicron got in her way. So she taught 13 students privately for six weeks. "I came in on Saturdays, and worked on off-times," she said. "Then I ran the statistical tests, using the Berg Balance Scale, the gold standard for measuring balance, and found statistically significant results: Forty-five minutes of private yoga improved balance."
The results were exciting, but Sonya's goal was larger. "If you don't implement it, it's not successful," she said. So three weeks later, she launched the chair yoga program that now meets every Thursday. The one-hour sessions start with a guided meditation and end with the class chanting, "May all beings be well, may all beings be safe. Namaste."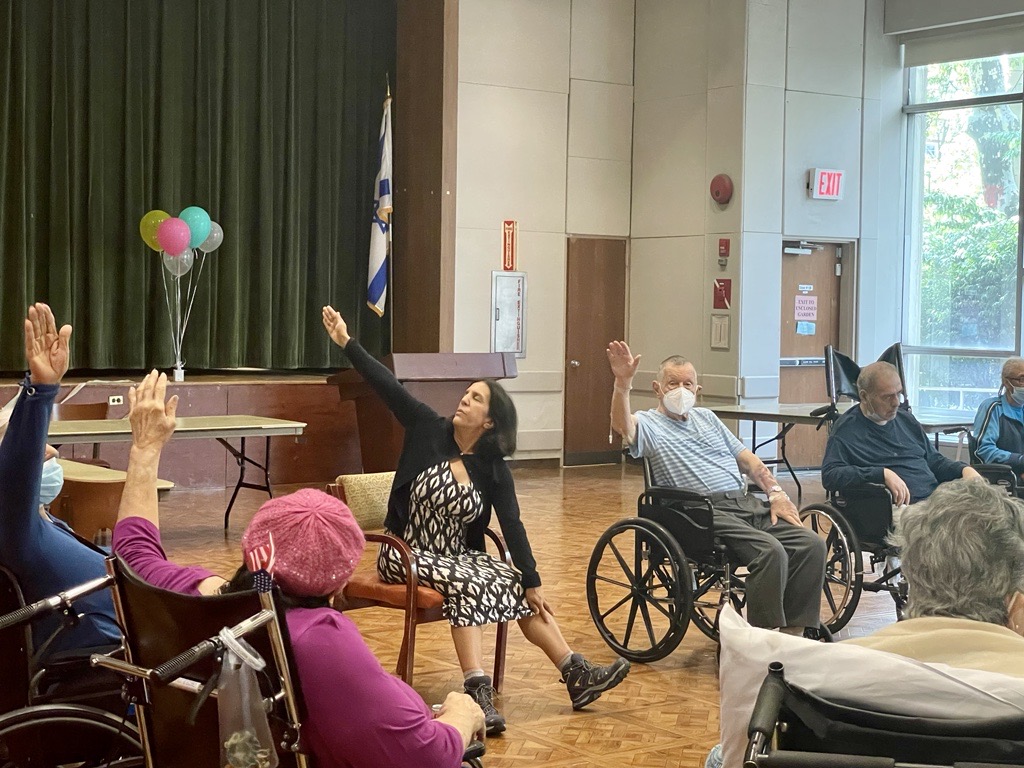 "The response is overwhelming," Sonya said. "It's wonderful to see how happy they are while practicing mindfulness and breathing exercises. In a chair, there are so many simple exercises they can do. Caregivers and loved ones join residents. Even if someone is tired or unable to participate fully, they can sit back and enjoy."
One participant, a resident who is 102 years old, says yoga has given her a new lease on life. "She leaves every single class feeling more joyful, confident, and peaceful," Sonya said. "She's more relaxed—she says she comes tired and leaves with more energy. She told me she's too busy having fun and laughing to complain about her knee pain."
Another participant is a younger woman with dementia who had a stroke that left her with limited mobility on her right side. "She was extremely anxious, depressed, and frustrated. She would call 911 if she dropped something and couldn't pick it up. She called 911 multiple times every day!" Sonya encouraged her to come to her first yoga class, and she did. Now, instead of calling 911 when anxiety hits, she uses simple tools like breathing, curling her fingers, or shrugging her shoulders, which she learned in Sonya's class.
Sonya said, "It's my greatest passion to bring this innovative program to the older adult community."