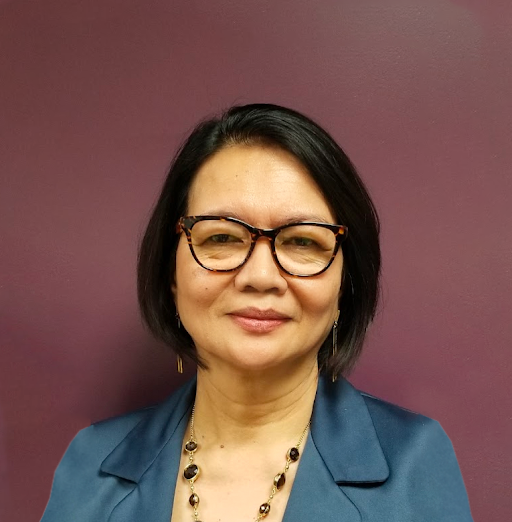 April 25, 2023
Bringing decades of knowledge to her role, Gertrudes hit the ground running with her diplomatic leadership style and compassion for older adults.
Gertrudes DeGuzman joined The New Jewish Home in May 2022 after a long career as a nurse, educator, and director of nursing—most recently at Amsterdam Nursing Home on the Upper West Side.
Gertrudes, who grew up in the Philippines, always dreamed of becoming a nurse. She achieved her goal early on, becoming a staff nurse and then a clinical instructor for nursing students in her home country. After moving to the U.S., she became a nurse educator and then pursued her master's degree in a gerontological nurse practitioner program.
Before joining Jewish Home, she served as director of nursing at a number of nursing homes throughout New York City. Working for years at Amsterdam Nursing Home, just several blocks from The New Jewish Home, Gertrudes gained a deep understanding of the needs of older adults in the community. She also knew that, "Jewish Home is an innovative leader in caring for older adults and I wanted to contribute as much as I could to this organization."
As director of nursing, Gertrudes is responsible for the overall coordination of clinical and administrative services in the nursing department. She meets regularly with the nursing leadership team and the infection control manager. "I have a diplomatic leadership style. I love to solicit my team's opinion on better ways of doing things. I encourage and value their input and feedback."
An ongoing, overarching goal for Gertrudes and her team is making sure the residents are happy and healthy. She's constantly evaluating products and changing workflows, reevaluating how things are done and how they could be done better. "We look at care issues like pressure injuries and falls," she said. She is working with Risk Management to revise and implement a fall prevention program that will identify frequent fallers, and she is re-enforcing "purposeful rounding," which focuses on the 4 P's: pain, proper positioning (in bed or chair), placement of personal items (making sure items frequently used by residents are within reach), and potty, to address residents' toileting needs.
Gertrudes finds fulfillment in managing her team and also enjoys finding opportunities to interact directly with patients. She is looking forward to being more involved with new admissions, rounding with the social workers to meet with residents and patients, and communicating with families about plans of care.
"Jewish Home is a very dynamic environment," Gertrudes said. "There's never a dull moment here and I'm grateful to have a great team."
At The New Jewish Home, our dedicated team is at the heart of everything we do and helps us serve and care for 8,000 New Yorkers every year. Be part of one of the largest nonprofits serving seniors in New York and help make a difference in the lives of others: Explore career opportunities, volunteer, or donate to support our mission. Learn more about The New Jewish Home's services and locations, including skilled nursing and adult day care.