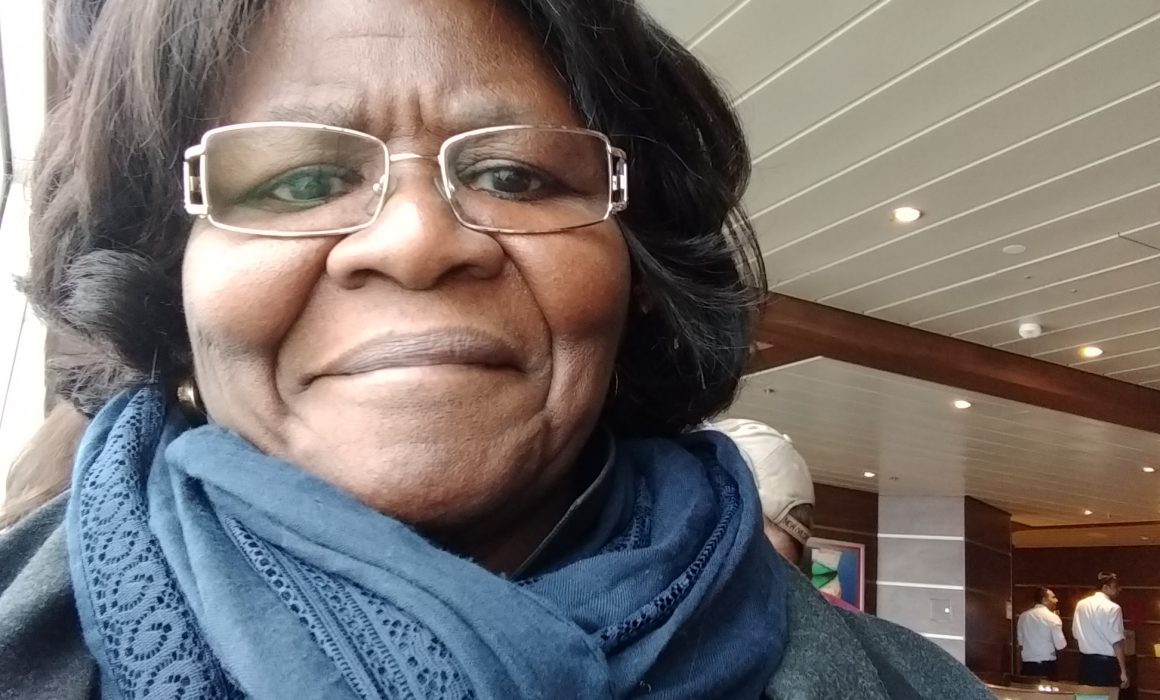 January 10, 2023
Sarah Neuman's Assistant Director of Nursing is honored for her contributions to the field of nursing and her work in underserved communities.
Leeada Durant has been a nurse for over 40 years and part of The New Jewish Home system since 2003. Recently, Leeada received the Outstanding and Dedicated Service to Humanity Award from the Iota Chi Chapter of the Chi Eta Phi nursing sorority. We spoke to Leeada about her work at Sarah Neuman and with underserved communities in New York City.
Why did you become a nurse and what is your role at Sarah Neuman?
From the time I was little, I only wanted to be a nurse, and even volunteered as a candy striper. I was 16 when my mother died of pancreatic cancer, which strengthened my resolve to become a nurse and care for people when they are ill. I started out as a certified nursing assistant and moved up the career ladder. I became a licensed practical nurse, then a registered nurse and, since then, served in an array of roles including Community Co-Coordinator, Nurse Manager, Head Nurse and Supervisor. Currently, I am the Assistant Director of Nursing at Sarah Neuman, which is an administrative role with a focus on finding solutions and risk management.
What is it like working at Sarah Neuman?
At Sarah Neuman, we have a warm, collegial team that always does its best for our residents. The COVID-19 pandemic made our relationships even stronger because everyone needed to step up and they did. During the height of COVID-19, we underwent several infection control surveys administered by the New York State Department of Health and were deficiency-free on all of them. This is a testimony to how well we all work together.
You created a student nursing program at Sarah Neuman. What motivated you to do that?
I am a part of several organizations that promote nursing and education. When I started at Sarah Neuman, I was disappointed that we didn't have a student training program, as students bring vitality to an organization and help keep it current. They also help us provide even better care to residents. With approval from our leadership, I was able to reach out to local colleges and universities and start the program. Today, we have student nurses onsite most days of the week, and have affiliations with several nursing schools, including Mercy College, Manhattanville College, Pace University and the College of Mount Saint Vincent. My hope is that when students graduate, they will come back to Sarah Neuman to begin their nursing careers.
Can you speak a little about your work in the community?
Since I was a nursing student, I have been a member of Chi Eta Phi. Our motto is Service for Humanity. For many years, I served as Vice President of the local chapter, Iota Chi. In this role, I was responsible for programs and projects. We organize activities and programs in underserved neighborhoods, such as health fairs, blood pressure screenings and clothing drives. Through this work, I became a member of the Bronx Multifaith Advisory Group, sponsored by the Department of Health, to help residents in the South Bronx. Iota Chi also raises funds for scholarships for students who have been accepted into nursing school but need financial assistance to be able to successfully participate in these demanding programs.
In addition, I am the recent past President of the National Association of University Women, New York Chapter, an organization that assists young women in their pursuit of higher education.
What drew you to working in the community?
I think it was the way I was brought up. My mother owned a beauty salon, and when I was young, I would often go to the shop with her. Sometimes people would tell her their problems while she was doing their hair, and she always did what she could to help them. I learned how important it is for people to help each other from watching her.
What did receiving the award from Iota Chi mean to you?
I am so honored to have received this award and very proud of our work in underserved communities. It is particularly meaningful to receive an award from your own, the people who understand what you do and appreciate what it takes to get the work done. That is the absolute best! I am also very proud to have a daughter who is a cardiothoracic ICU nurse following in my footsteps.
At The New Jewish Home, our dedicated team is at the heart of everything we do and helps us serve and care for 8,000 New Yorkers every year. Be part of one of the largest nonprofits serving seniors in New York and help make a difference in the lives of others: Explore career opportunities, volunteer, or donate to support our mission.