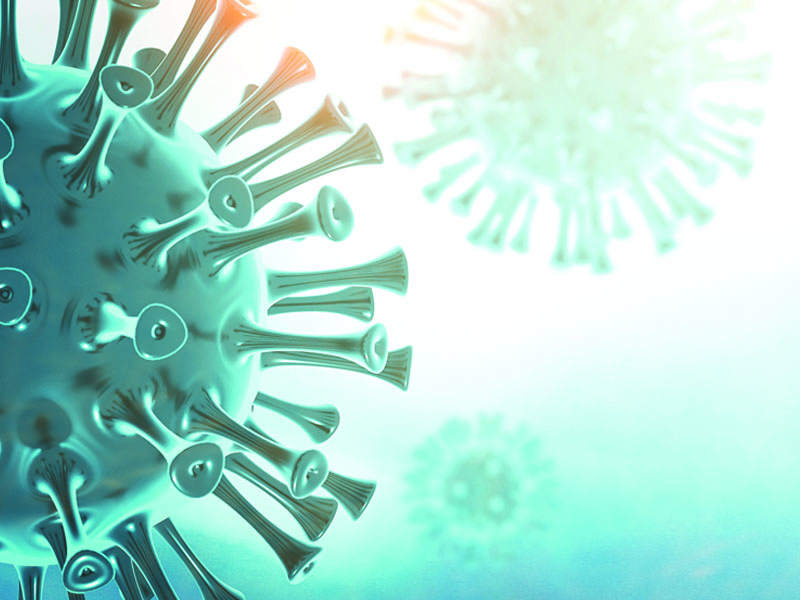 January 27, 2021
On Sunday morning, Darlene Corporan, a licensed practical nurse, arrived at The New Jewish Home in Manhattan for work. It was her scheduled day to be tested for COVID-19, so she did a quick nasal swab before going up to the floors to care for patients and residents. Had Darlene tested positive for COVID-19, she would have been notified just 15 minutes after starting her work day.
While regular COVID testing has become familiar, the test that Corporan took is new and very exciting. A sensitive and accurate rapid antigen test developed by Abbot, it is just beginning to arrive in hospitals and nursing homes around the country.
Keeping our residents safe and healthy by preventing COVID-19 from entering our facilities is The New Jewish Home's highest priority, and the best way to accomplish that is with frequent, reliable testing. Since May, New York has required all nursing home and assisted living staff to get tested for COVID every week, because residents are so vulnerable to infection. Until now, though, even the fastest turnaround time for test results has been 48 hours, and in reality it often took longer.
The federal government purchased millions of the Abbott tests, called BinaxNow, and distributed them to the states to give out to nursing homes and hospitals so that they can test staff once a week. Even before this program had rolled out, The New Jewish Home leadership approached New York State with an ambitious plan: we wanted to test our staff twice a week, and process the tests in-house so we could get results in 15 minutes. This required us to retrain staff and receive certification by the state to run an internal lab.
"We submitted a special request to the state to provide us with a large enough supply to test at least twice a week, because we felt that would provide the best protection for our residents," said Dr. Jeffrey Farber, President & CEO of The New Jewish Home. "The state likes our model and they are tracking our success, so we are leading the way for nursing homes in New York State and beyond. Ideally, we'd like sufficient testing supplies to be able to test daily as people enter our buildings."
The BinaxNow test is a 3×3 card with a strip inside. Corporan described the procedure: "They put six drops of solution on the strip, then they do a quick nasal swab, five times on each nostril. You insert the swab into a hole in the card and twirl it three times. It's very simple and not painful at all."
Within 15 minutes, a staff member who is COVID-positive can be identified and sent home to quarantine. "We're not only protecting our residents, we're protecting the rest of the staff, the families of the those with positive results, and members of the general public with whom they might interact if they weren't aware of their status," Farber said.
The new testing system has been in place for two weeks, and 200 staff members a day are currently getting tested. "With the previous version, we wouldn't have results until a day or two later, and it could take even a week," Corporan said. "Which is pretty scary—you have interactions with patients, friends, family members and you wouldn't know if you were positive. Now, in 15 minutes I know. It gives us so much more peace of mind."
The New Jewish Home has a proud legacy of empowering older adults to live with purpose and enhanced well-being. We've been around since 1848 as one of the nation's first nursing homes, and now serving older New Yorkers of all backgrounds through a portfolio of health care services, including post-acute care and rehabilitation, skilled nursing, adult day care, assisted living, and at-home care.
See how we continue to elevate health care for older adults through our Research Institute on Aging and our SkillSpring program (formerly known as Geriatrics Career Development program), which empower teens and young adults to begin careers in health care.