December 17, 2021
We were delighted to host Senator Kirsten Gillibrand at our Manhattan campus to meet with students and alumni of our Geriatrics Career Development (GCD) Program! We're proud to serve hundreds of NYC youth each year. Expanding GCD would help even more young people throughout New York State and beyond pursue rewarding careers and help alleviate the health care workforce shortage. We sincerely thank Senator Gillibrand for taking the time to learn more about GCD and engage with our participants, staff and older adult residents.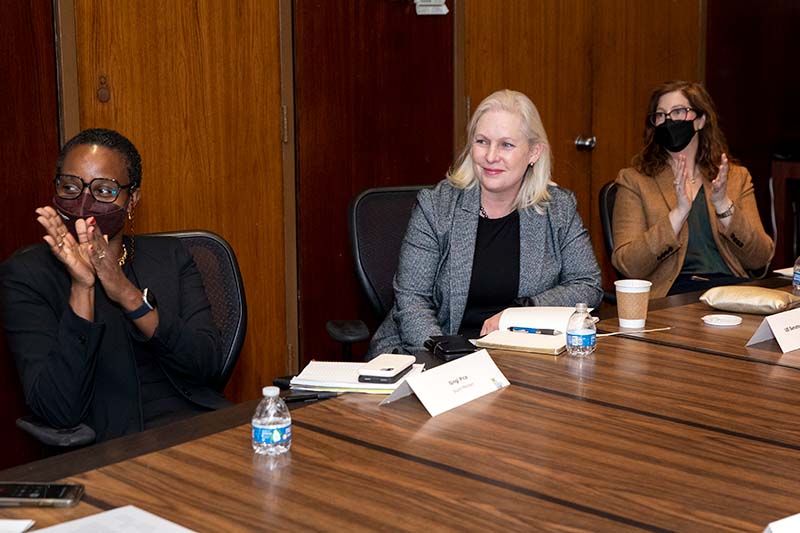 The New Jewish Home's SkillSpring program (formerly known as Geriatrics Career Development program) has helped teens and young adults in New York City pursue careers in health care since 2006. Program participants are immersed in long-term care settings and provide more than 8,000 hours of companionship and clinical care to older adults each year.
Alumni from our GCD programs have access to resources from our Workforce program to help them meet academic and career goals. Learn more about our high school program for teens and our young adult program.