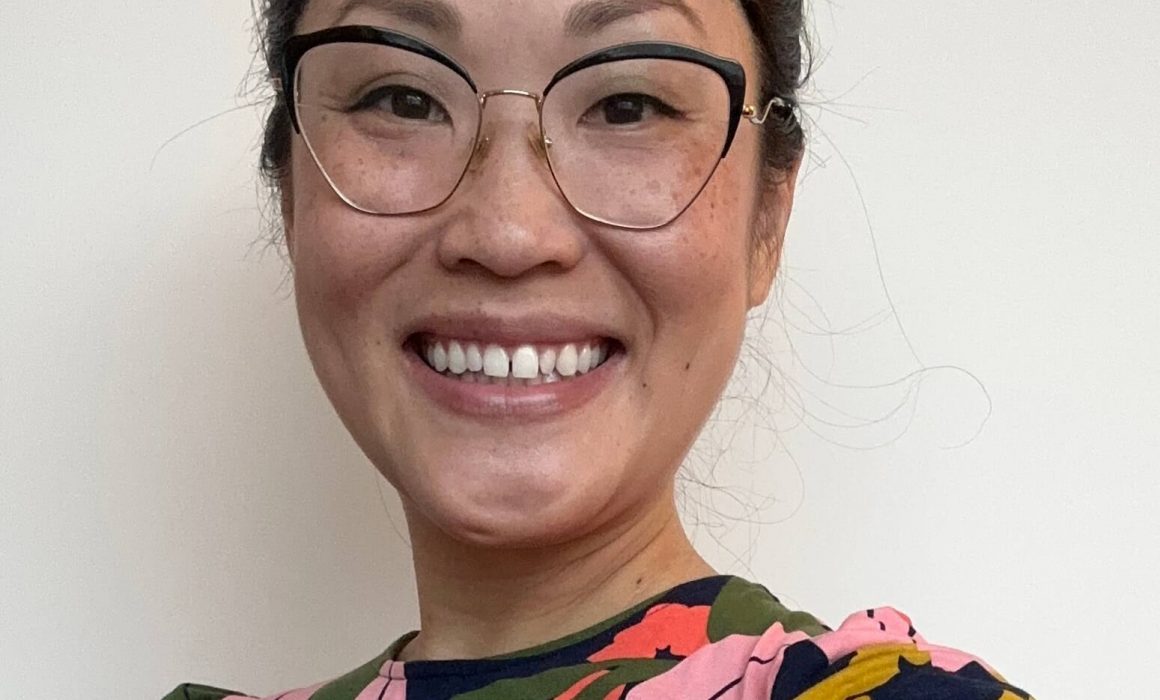 March 20, 2023
The New Jewish Home's Research Institute on Aging's Dr. Wingyun Mak is dedicated to conducting studies that have immediate, real-world applications that help improve well-being for older adults at our facilities, and at others throughout the nation.
Geropsychologist and Interim Associate Director of the Research Institute Wingyun Mak identifies the best part about her role at The New Jewish Home, "I love that I'm able to contribute to research in the academic world but also stay really plugged into the community. Our offices are housed in the nursing home, so we're close to residents, and we can interact with staff. I'm much more aware of the challenges and opportunities in a nursing home context."
Training
Dr. Mak specializes in understanding the psychological well-being of older adults with dementia from their perspective and develops programming and interventions to help older adults enhance well-being, overcome problems, and live meaningful lives. During her training at Washington University in St. Louis, Dr. Mak focused on establishing community interventions for older adults with dementia. She created a simple drawing exercise in which the goal-directed participants made greeting cards for sick children and overseas soldiers, whereas other participants were given the same materials without those instructions. "The results supported my hypothesis, that older adults with mild-to-moderate dementia who engaged in a goal-directed activity found it more meaningful than engaging in a general drawing activity."
After graduate school, Wingyun received the Ruth L. Kirschstein National Research Service Award from the National Institutes of Health to complete a postdoctoral fellowship with Dr. Silvia Sorensen at the University of Rochester Medical Center. Wingyun then taught psychology courses at Lehman College for several years, and soon realized that she wanted to return to community research and working with older adults. She was thrilled to join The New Jewish Home as a Senior Research Scientist in 2019.
Research Plays a Pivotal Role During the COVID-19 Pandemic
Just as Wingyun was getting acclimated to her role, however, COVID-19 struck. She and her colleagues in the Research Institute immediately shifted their focus on work related to the pandemic. In addition to helping with New York State Department of Health reporting, they conducted research to characterize nursing home residents who contracted COVID-19, examine the impact of physical/occupational/speech therapy on nursing home residents with COVID-19, examine the risk of delirium after COVID vaccination in nursing home residents, and identify factors related to successful discharge home after COVID-19.
"In 2020, we looked at all the residents in the Manhattan nursing home who experienced COVID during the first few months. We tracked symptoms and other variables, reviewed their charts, and wrote quite a few papers based on those data." One study looked at the impact of COVID vaccinations on potential delirium in residents. "We found that the risk of delirium was extremely low—much lower than the risk of experiencing full-blown COVID without the vaccine. This research provided support for getting older adults vaccinated, which was significant."
The research team also looked at the impact of the first few months of COVID on nurses and CNAs, publishing papers on the challenges they faced, strategies that worked, and implications for policy. This research study was funded by Ladders to Value, New York State's Workforce Investment Organization for the 1199SEIU Healthcare Workers Union. The results of this study were used to inform the creation of better policies for CNAs moving forward.
Wingyun points out a unique aspect of working at Jewish Home: "It's exciting to participate in active research with some of the brightest minds in NYC and beyond. We are working with researchers across the country and overseas. It's a great way to stay in touch with community, be on the front lines, and connect the real-world environment to research.'"
Current Research Projects and Looking Ahead
Dr. Mak is currently involved in creating a better measurement tool for delirium in people with dementia, in collaboration with Sharon Inouye, MD, MPH, at Harvard University and Richard Jones, ScD, at Brown University. "Delirium and dementia are often overlapping in symptom presentation and this would be the first assessment tool designed to identify delirium in the context of dementia," she said. "This tool will be very useful in nursing homes and other medical settings." Another project, in collaboration with Mariana Figueiro, PhD, at the Icahn School of Medicine at Mount Sinai, involves looking at the benefits of a light intervention on the health and well-being of nursing home residents. "None of this work would be possible without the incredible research team at Jewish Home and the support of our organization."
Now, Dr. Mak says, "I'm coming back to some of my own research, looking at purpose of life in the nursing home, what activities give the residents meaning, and how that relates to longevity and progression of health and well-being." It all comes back to helping older adults live with dignity, purpose, and meaning. "When there's a purpose to life, it makes getting up more interesting."
Dr. Wingyun Mak joined The New Jewish Home in 2019 as a Senior Research Scientist in the Research Institute on Aging, one of the few research institutes embedded within a nonprofit geriatric healthcare system. Today, she serves as the Research Institute's Interim Associate Director, leading numerous projects that focus on improving the well-being of older adults. Dr. Mak is also cross appointed as a Clinical Assistant Professor at the Icahn School of Medicine at Mount Sinai, in the Department of Geriatrics and Palliative Medicine. She can be reached at WMak@jewishhome.org.