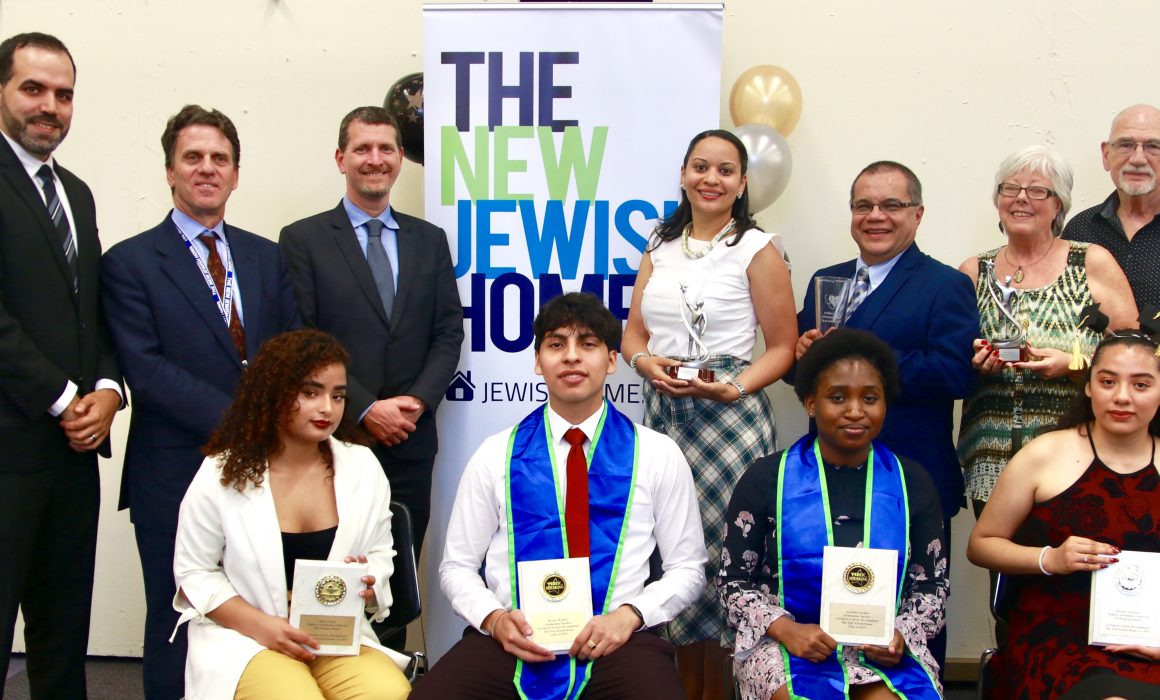 July 16, 2019
The New Jewish Home Leads The Next Generation of Health Care Professionals
This spring, 77 New York City high school students graduated from The New Jewish Home's Geriatrics Career Development (GCD) program and are on their way to becoming the next generation of health care professionals. The graduation took place at Lehman College in the Bronx.
The GCD High School program is a comprehensive three-year program for students in pursuit of a career in health care that uses a combination of classroom and hands-on learning for certifications in five job areas: Certified Nursing Assistant, Patient Care Technician, Phlebotomy, EKG and Medical Coding and Billing. The program immerses students in long-term care settings where they accumulate thousands of hours of training, education, activities and real-world clinical care.
Dr. Jeffrey Farber, President & CEO of The New Jewish Home, delivered opening remarks at the recent graduation. He said, "It's clear you've all worked extremely hard. You've spent more than 8,000 hours with our older adults, helping care for them and serving as their mentees. Through this experience, I know you've learned the secret to a good life: that through helping those in need, we lift up ourselves."
The program also provides students with tutoring, college readiness training and intergenerational mentorship with the older adult clients of The New Jewish Home. Even after students graduate the Geriatrics Career Development program, they receive continued support through alumni events, networking opportunities and job referrals.
This year's graduating class was the program's largest to date. Every enrolled student graduated high school and nearly every student will attend college this fall. The students received more than 500 letters of college acceptance and over $1.5 million in financial assistance combined. Many plan to major in biology, nursing, biochemistry, psychology and computer science.
The New Jewish Home created the GCD program in 2006 in response to the shortage of geriatric health care workers to serve the growing population of older adults, and to benefit the communities in which its campuses were located.
In 2014, GCD developed a three-month program for disconnected young adults, ages 18-24, who are not enrolled in school, unemployed and face multiple barriers. In partnership with the Stanley M. Isaacs Neighborhood Center, GCD prepares young adults to begin meaningful career paths in geriatric health care.
Both programs have been phenomenally successful. All told, more than 600 health care certifications have been earned since 2006. Approximately 90 percent of GCD students who take the New York Certified Nursing Assistant exam have passed. One hundred percent of young adult participants who have passed the Home Health Aide exam are now certified.
[/tatsu_text][/tatsu_column][/tatsu_row][/tatsu_section]