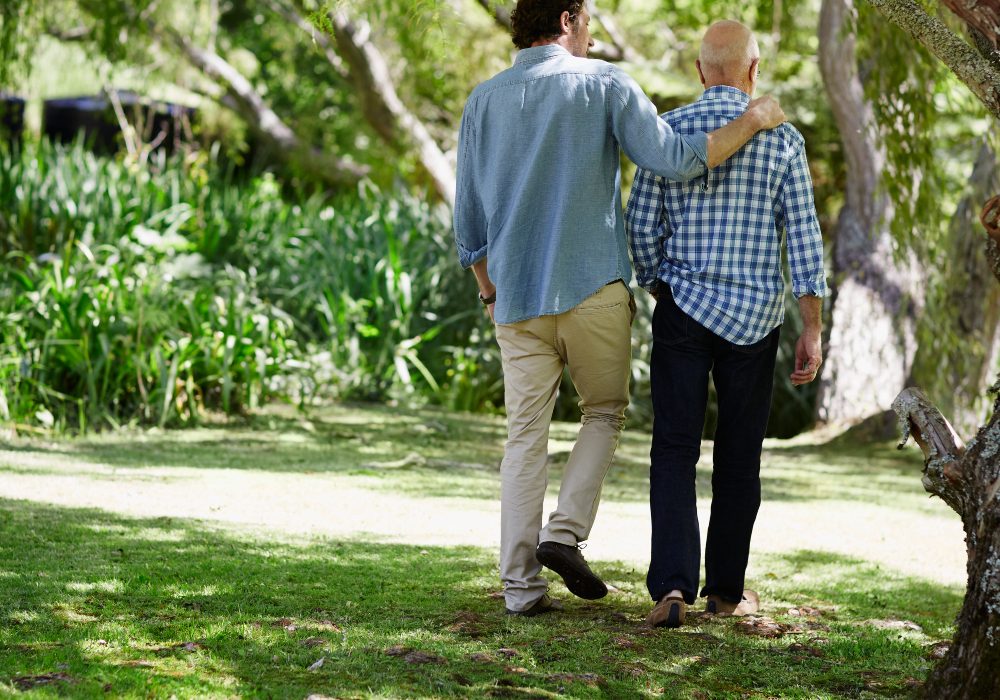 October 23, 2019
Making the right decisions when it comes to you or your loved one's health care can be challenging. Managing doctor appointments, medication and nutrition, not to mention staying on top of bills and dealing with insurance providers – it can all be overwhelming, especially for older adults who may be living alone. The New Jewish Home's Solutions At Home program was created to make it all less complicated. We offer Geriatric Care Mangers who provide expert guidance and holistic support to older adults to need help navigating the health care system.
Mr. R, who lives alone in Westchester, was hospitalized due to a fall. Prior to the incident, he had assured his family that he was managing well by himself at home and paying his bills on time. When Mr. R was transferred to a short-stay rehabilitation program, his stepson, who resides out of state, checked in on Mr. R's home. He was surprised to find the home in disrepair and the bills unpaid. Mr. R's stepson immediately reached out to Solutions at Home and met with a Geriatric Care Manger. After assessing the situation, The Geriatric Care Manager scheduled a deep clean and arranged for private home care, prior to Mr. R's discharge. Thanks to our Geriatric Care Manager, Mr. R was able to safely return home. Since then, the Geriatric Care Manager makes regular home visits to check in on Mr. R, and they have developed a strong bond. During her visits, the Geriatric Care Manager ensures his medic alert is working, follows up with his medical appointments, and helps him pay his bills on time. She also conducts conference calls with Mr. R's stepson, so he is able to remain involved and informed.
Solutions at Home is a comprehensive, home-based health care solution offered by The New Jewish Home designed to do just that – help older New Yorkers remain healthy and vibrant in their communities without the worry and the hassle. Whether you live in your own home, an assisted living facility or a nursing home, our expert team will come to you to help navigate the complexities of getting older and guide you to the resources you need to continue to living life on your own terms.
Here's how it works. Our certified Geriatric Care Managers work with you step-by-step to arrange care and services for you or your loved one. They are experienced clinical social workers and registered nurses who work closely with you, your physicians and family to create a customized care plan that helps navigate resources and care options, including coordinating with multiple physicians and dealing with insurance.
Geriatric Care Managers facilitate travel to and from doctor appointments. They can coordinate with healthcare providers and help prepare documents such as healthcare proxies and living wills. When it's time, they will help you choose the right long-term care facility for you and assist with benefits applications. They can even conduct a home safety assessment to make sure you have everything you need to be healthy and active in your own space.
At the same time, our licensed Home Health Aides provide at-home care and support with activities such as exercise, bathing, dressing, light housekeeping and meal preparation. Focused on quality customer service and compassionate care, Home Health Aides help with medication management and create nutrition plans. They even offer customized care for clients with chronic diseases such as congestive heart failure or emphysema, Alzheimer's and other dementias, diabetes and palliative care – all tailored to each client's needs and home situation. Most important, Home Health Aides are available 24/7 and will travel anywhere – hospitals, nursing homes, specialty care facilities – to arrange just about anything older adults need to remain happy and healthy where they want to be.
Long Distance Care
Many older adults live alone while their family or care takers live in another state, making day-to-day healthcare management difficult. Solutions at Home is the perfect answer for older adults and family care givers who live long distances apart. Geriatric Care Managers are trained experts who deal with doctors, insurance companies and complicated paperwork daily. They remove this burden from loved ones, allowing family to just be family, maximizing your time together when you visit.
Private Pay, for Only What You Need
Solutions at Home is primarily a private pay service with rates starting at $175 hourly. Similar to an accountant or lawyer, the hourly rate provides for expert services and ensures that clients only pay for the care they need, nothing more. Compared to other private pay plans or traditional home health aides, which can often take months for insurance to approve, Solutions at Home is a tremendous value that offers clients expert care and service anytime they need it. In addition, some home health aide services may be covered by long-term care insurance providers.
Solutions at Home provides you and your loved ones with peace of mind. Let us help you remove the stress and connect you with a health care expert who understands your goals and preferences, who will navigate through the complicated health care system to get you the resources you need.
Solutions at Home has earned The Joint Commission Gold Seal of Approval® and serves clients in the Bronx, Manhattan, Queens and Westchester County.
For more information about enrolling yourself or loved one in the Solutions at Home program, visit our website or call 718-367-1311, Option 4.
# # #