July 7, 2021
Jeanette Cohen's role as client experience director is to make sure Westchester residents' concerns are addressed, no matter how large or small.
As client experience director, Jeanette Cohen oversees all aspects of resident experience at The New Jewish Home's Sarah Neuman facility. For family members of our residents and patients, she's the central resource for any questions and concerns.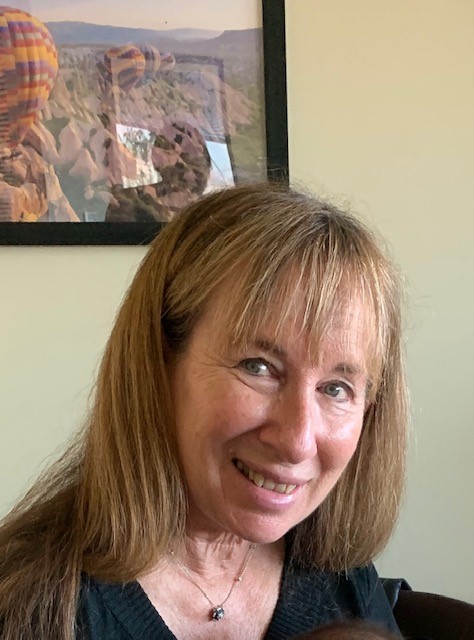 Jeanette is the face of Westchester's We Care program, a new initiative that puts customer service front and center. She is the caring person behind a dedicated phone line and email address that patients' and residents' families receive upon admission. "If they have a question about the care team, the room, what to expect, laundry, visitation—this is a one-stop number for them, no matter the issue or question," Jeanette explained. "I make sure the people who are accountable take care of family members' concerns quickly."
Behind that friendly voice on the phone is a powerhouse who has access to everyone. "I know the unit managers and can loop in the department heads to solve problems." While families receive information about contacts on the residents' units, keeping track of everything can be overwhelming. "Perhaps it's been over a year since their admission, and their loved one may have been moved several times due to COVID-related issues."
A resident's family can email Jeanette a list of requests, or they can pick up the phone, knowing they will reach someone who cares. They may call her about one concern, but during the conversation another issue might surface—something they care deeply about but might not have felt comfortable bringing up.
"A family member called about a question about care, but she also mentioned that her father would really enjoy having a bible in Spanish." Jeanette recalled. "The director of Therapeutic Recreation went out to Barnes and Noble and bought it. When we go above and beyond in little ways to solve problems for a family, they are appreciative. A woman called to talk about scheduling a specialist appointment for her mother. She ended up asking me for help getting personal items for her mother's room and teaching her mother how to use Alexa."
Jeanette's unique role enables her to pinpoint exactly the right person to solve a problem. "One woman complained to her daughter that her room was a little too cold. I was able to get someone from plant operations up there to adjust the thermostat. It's a little easier on the health care staff."
Before taking on this role, Jeanette was manager of community relations and volunteers. Since she began as client experience director, she has seen an improvement in client satisfaction. "When people use email to reach us, they can rank the service, and we've gotten some excellent reviews." She enjoys helping departments and staff understand that in addition to care, which is their primary goal, "we are all responsible for issues and concerns that enhance the experience for residents."
As for the many family members she has spoken to, she said, "they have been happy someone is focusing on their concerns in real time and telling them their issues were going to be taken care of." With Jeanette on the case, they can rest easy.
To reach Jeanette and our Westchester Client Experience team, please email wecaresrn@jewishhome.org or call (646) 293-3344.
At The New Jewish Home, our dedicated team is at the heart of everything we do and helps us serve and care for 8,000 New Yorkers every year. Be part of one of the largest nonprofits serving seniors in New York and help make a difference in the lives of others: Explore career opportunities, volunteer, or donate to support our mission.