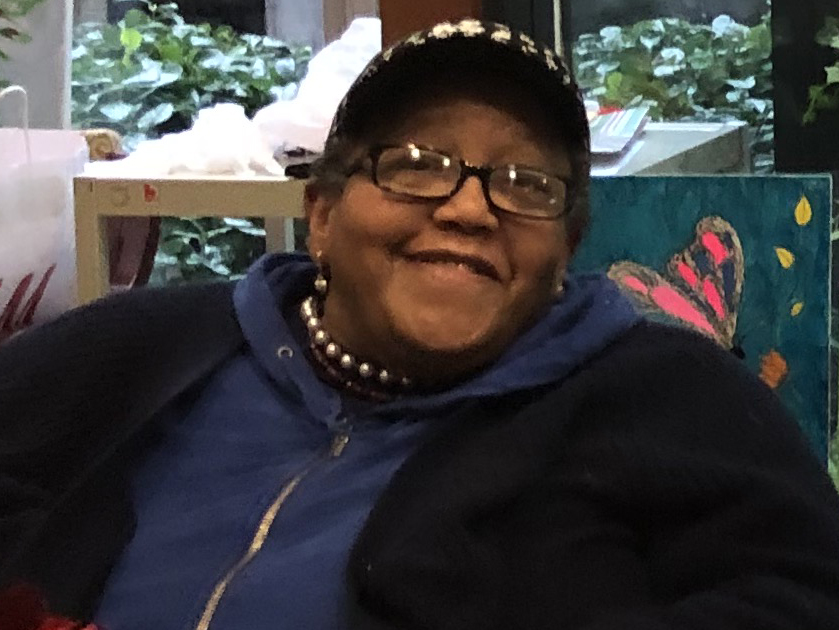 May 31, 2020
COVID-19 is not Rosalie Gordon's first epidemic. She was just 5 ½ years old when she got polio, six months before the vaccine arrived. Paralyzed from the chest down, she endured four surgeries between the ages of 10 and 12, happily regaining the use of her legs. These days, Rosalie uses a wheelchair to get around.
A New York native, Rosalie was raised in the Bronx in a family with five brothers. After graduating high school, she enrolled in college but had to drop out because of her disability — she couldn't get approved for free taxi service to commute from upper Manhattan to Pace University downtown.
Through the Comprehensive Employment and Training Act (CETA), a federal jobs program in the 1970s, Rosalie got a temporary job as an office aid that turned into a 35-year career in civil service — "a wonderful career," she says. She also raised a son, Robert, as a single parent; he's now a business planner.
Rosalie arrived at The New Jewish Home in 2018 for rehabilitation services after a hospitalization for a leg infection. She couldn't return to her own apartment due to its condition, and this has been her home ever since.
When Rosalie became ill with COVID, the nursing home staff took good care of her. Fortunately, it was a relatively mild case. Rosalie says, "High fever at times, coughing, chest congestion. Once I didn't have any fever, they took me back to the bed where I was before."
Rosalie is currently recovering in her familiar room at The New Jewish Home. She's feeling much better and looks forward to returning to the activities she enjoys, like crafting, sewing, and jewelry making. She's a member of the Hand in Hand resident committee, which makes crafts to sell and allocates the proceeds to charities the members choose.
Rosalie is grateful to the doctors and nurses who care for her. "They have treated me very well," she says, "and I'm getting stronger and stronger every day."