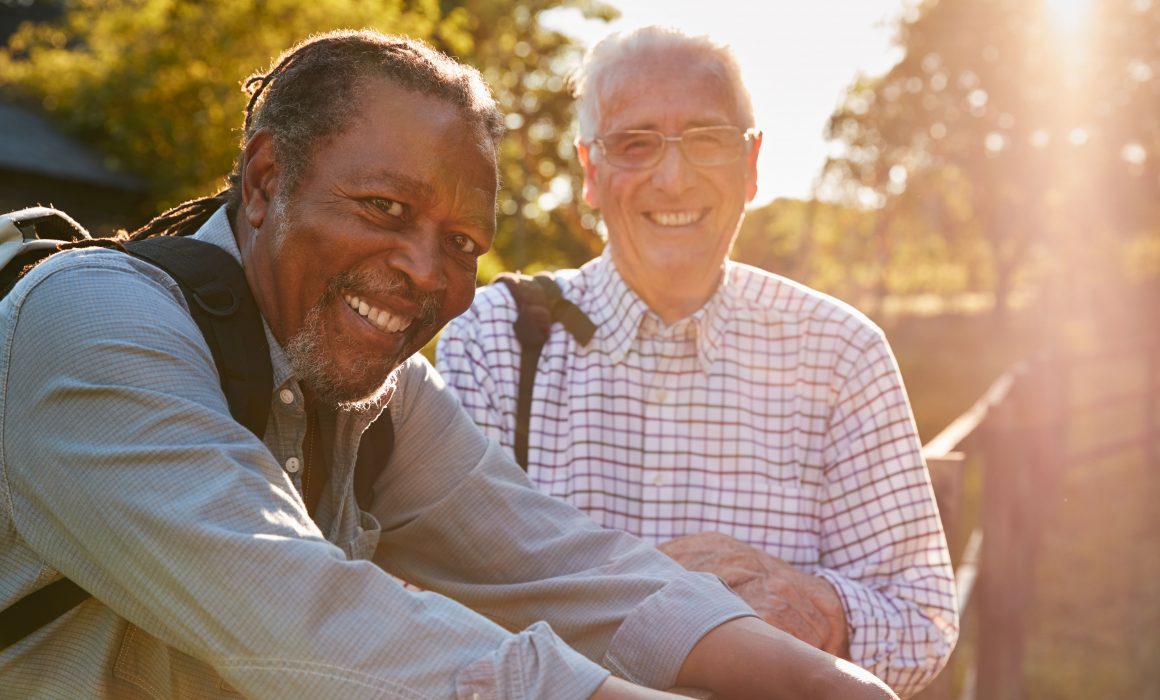 November 2, 2023
Living in NYC comes with opportunities, adventure, and excitement, no matter your age. However, certain neighborhoods are better suited to help older adults and seniors lead an active and independent lifestyle. In this blog, we will share key factors that make a neighborhood "age-friendly," highlighting communities in Brooklyn, Queens, Manhattan, and the Bronx that live up to this standard.
What Makes a Neighborhood Age-friendly?
An age-friendly neighborhood should empower older adults to maintain a healthy lifestyle by providing plentiful senior services, public transportation, and accessibility. Read on for details about what an age-friendly neighborhood may offer.
Participation in senior services
A neighborhood with dedicated senior services can enhance quality of life for older adults by fostering social connections, building a strong community, and promoting healthy aging. Many age-friendly neighborhoods have:
Older Adult Centers (OACs) offering nutritious meals, fitness classes, counseling, and social services at no cost for adults ages 60 and older.
Access to healthcare facilities, including local hospitals, doctors' offices, and urgent care facilities, to take care of any medical emergencies or wellness checkups.
Adult Day Health Care programs that helps aging adults who need assistance with daily tasks and who can benefit from medical, social, and therapeutic services.
At The New Jewish Home, our Adult Day Health Care serves communities in Manhattan and the Bronx, offering everything from physical therapy and medication management to nutritional counseling and social activities.
Healthy living opportunities
Neighborhoods that enable older adults and seniors to stay active are beneficial for long-term health and well-being. The NYC Parks Department has information on all the parks and facilities available to the public. From pickleball courts and golf courses to exercise trails and art exhibits in the park, you can enjoy a healthy, active lifestyle without traveling far or spending a lot.
In addition to a regular program of activities, the Parks Department offers events and resources specifically for aging adults, including senior fitness classes, adult swim sessions, tennis lessons, and more. Taking advantage of these healthy living opportunities in your neighborhood is great for your health, both physically and mentally, and can provide a renewed sense of purpose.
Independence oriented
As you age, maintaining mobility is important to leading an independent life with autonomy over daily tasks. An age-friendly neighborhood should have well-maintained sidewalks and lots of public transportation options such as busses, subways, and trains. If you encounter concerns in your community, like broken sidewalks or unsafe public transportation conditions, you can report them to NYC311.
The Best Neighborhoods in NYC for Seniors
Now that we covered what makes a community age-friendly, we'll explore a few of the best neighborhoods for senior living.
Park Slope, Brooklyn
Located in Northwestern Brooklyn, Park Slope is a conveniently located neighborhood named for its proximity to Prospect Park, which runs along the community's east side. Residents can head to the 500+ acre park to enjoy outdoor activities like hiking, birdwatching, yoga, and more.
Beyond Prospect Park, you can explore 5th and 7th Avenue, full of pedestrian-friendly streets lined with shops, markets, and restaurants. Other nearby attractions include the Brooklyn Botanic Gardens, Brooklyn Museum, and the Central Library. This neighborhood is perfect for older adults looking to live in New York City while still enjoying some quiet time in nature.
Forest Hills, Queens
Often referred to as a "suburb in the city," Forest Hills is centrally located in Queens and is bordered by two large parks, Corona Park and Forest Park – perfect for walks on a nice day. The proximity to the parks, along with the neighborhood's suburban feel and access to city transportation, make this neighborhood an age-friendly option. Forest Hills offers several accessible public transportation options, including many MTA bus and subway stations as well as two nearby Long Island Railroad (LIRR) stations – Forest Hills and Kew Gardens station.
Learn more about transportation options for older adults in NYC.
Upper West Side, NY
New York City's Upper West Side in Manhattan runs from 59th Street to 110th, bordered by Central Park on the east and the Hudson River on the west. Considered a very age-friendly neighborhood, the Upper West Side is home to the American Museum of Natural History and the Lincoln Center for the Performing Arts, as well as being conveniently located next to Central Park.
From theatre performances and walks in the park to historical explorations, there are endless activities for older adults to enjoy.
In addition to recreation and entertainment, there are many healthcare facilities in the Upper West Side, including The New Jewish Home's Manhattan campus, offering many services for older adults and seniors, such as:
Contact us to learn more about each of these services offered on the Upper West Side and how they can help you.
North Riverdale, Bronx
Located north of 254th Street in the Bronx, North Riverdale is a scenic, age-friendly neighborhood in the Bronx. With beautiful, picturesque scenes of the Hudson River to the west, and a quieter residential area, North Riverdale is perfect for older adults.
North Riverdale is near the Metro-North's Riverdale Station, and features multiple MTA bus and subway stops throughout the neighborhood. North Riverdale is just a short walk away from Van Cortlandt Park, a great spot to take in nature and enjoy daily outdoor activity.
Looking for housing in the Bronx? The New Jewish Home offers senior housing and assisted living throughout the borough. Our Bronx independent housing gives older adults a safe, comfortable space with easy access to healthcare services, three meals a day, and a network of friends right in your building. Contact us to learn more about our senior housing options.