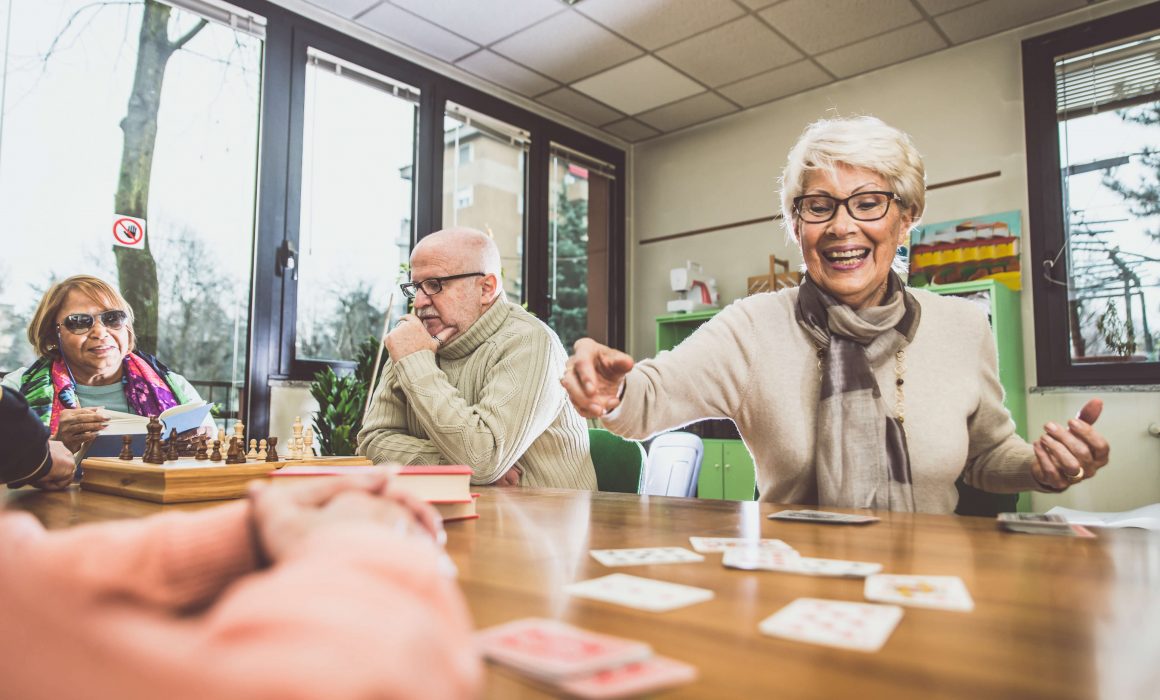 November 16, 2023
Benefits of Adult Day Health Care for Seniors
Growing older comes with its own set of challenges and concerns, both for the individual and their loved ones. Yet, there's a valuable, often overlooked resource that can significantly enhance lives —adult day health care programs.
Our specialists and therapists explain the benefits of adult day health care programs and how they can contribute to enriched lives and ones wellness.
Social enrichment
One of the most crucial benefits of adult day health care is the opportunity for social enrichment. Isolation and loneliness can take a toll on your mental and emotional well-being, but adult day health care programs combat these issues effectively, giving you the chance to engage in meaningful social interactions.
Group activities, communal settings, and friendly faces create a supportive environment where one can connect with peers. These social connections can foster a sense of purpose and belonging for a more fulfilling, enjoyable life.
Comprehensive health services
Adult day health care programs offer a wide range of services catering to an individual's unique healthcare needs. Two such programs that actively promote and maintain overall physical fitness are specialized exercise programs, physical and occupational therapy.
These programs include personalized assessments with activities aimed at increasing muscle mass, joint mobility, and bone density – all crucial for maintaining your independence. Some programs also offer speech therapy to support communication.
Decreased risk of falls
Seniors are more susceptible to falls due to factors like muscle weakness, reduced balance, vision changes, chronic health conditions, medication side effects, and cognitive impairment.
Adult day health care programs can significantly reduce the risk of falls by offering additional supervision, medication management, and physical therapy to improve strength and balance. Together, these services help seniors maintain and improve physical and mental health, ultimately fostering a safer setting with enhanced quality of life.
At The New Jewish Home, our adult day health care programs in Manhattan and the Bronx offer additional health services, including:
Behavioral health support
Diabetes management
Medication management
Health monitoring
Skilled nursing care with wound care and rehabilitation
Nutritional counseling
Alzheimer's,Dementia and Cognitive Support
These comprehensive services address important health concerns while proactively preventing physical and cognitive decline, enabling aging and frail adults to enjoy healthier, happier, more active lives.
Ability to continue living at home
Many people want to maintain independence and live comfortably and safely in the places they call home for as long as possible – a popular concept known as aging in place. Adult day health care enables individuals to do just that, giving them the chance to live independently in the communities they know and love, while providing a bridge to essential care services.
Reduced caregiver load
Family caregivers play a vital role in the lives of many seniors, but the responsibilities can be demanding on those providing care. Without the proper support, many caregivers experience feelings of burnout and stress.
Adult day health care programs provide caregivers with a break, allowing them to take care of themselves while ensuring their loved ones are in a safe and supportive environment. Ultimately, this respite allows family caregivers to return to their roles refreshed and recharged, without sacrificing the quality of care loved ones receive.
Promotes independence
In adult day health care programs, seniors and their loved ones are given the chance to take charge of scheduled activities. Working with a program coordinator, you can identify specific needs and get appropriate support in a safe, secure, and welcoming environment.
At The New Jewish Home, our adult day health care programs provide assistance with daily life and empower seniors to engage in social, physical, and cognitive activities that foster a sense of purpose and confidence. Ready to age like a New Yorker? Learn more about The New Jewish Home's Adult Care program, take a virtual tour, or contact us to see how our senior enrichment program can help you or a loved one age in place with the support you need.