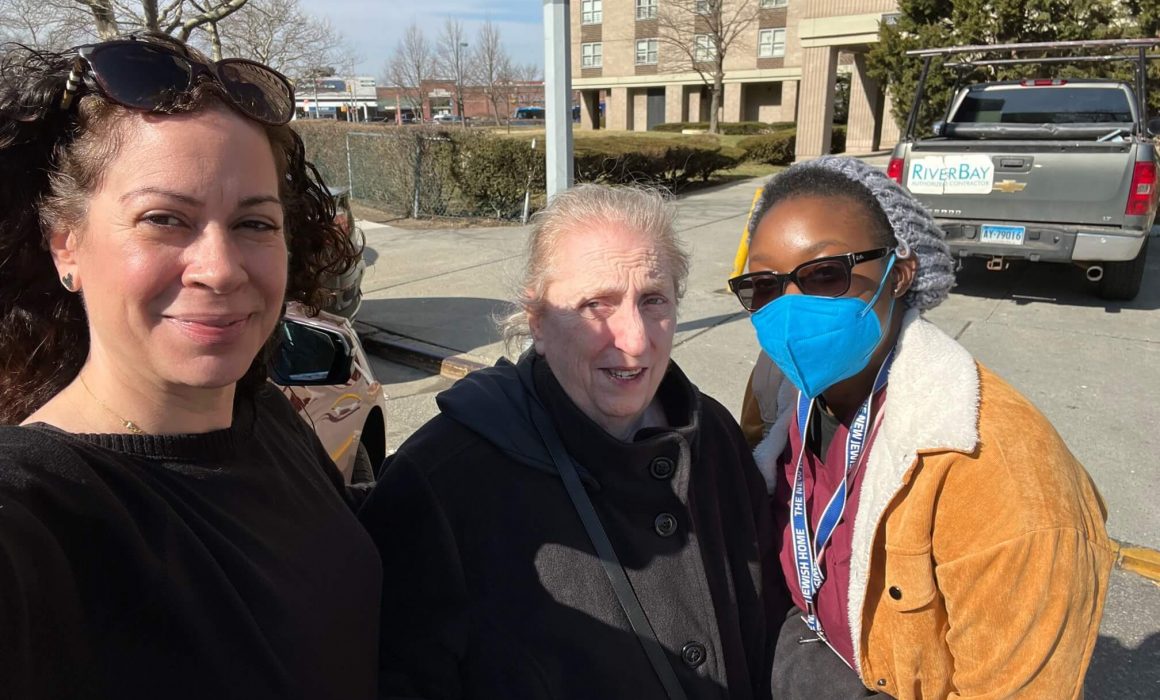 August 15, 2022
Elizabeth couldn't be there herself to help her friend transition back home after rehabilitation, so she turned to Solutions at Home to provide the help Rita needed.
It was the holiday season, in the midst of the Omicron surge, and everything was happening all at once. Elizabeth Castro was recovering from surgery herself when she learned that her dear friend Rita was being released after 100 days in a post-acute rehabilitation facility. "Rita would be coming home and would be alone. I knew I wouldn't be able to take care of her or even greet her on day one."
Elizabeth turned to Solutions at Home for help.
"I've known Rita my entire life, 50 years," she said. "She's a friend of the family who has always been very present in my life, and now it's time for me to give back to her when she needs me the most. I felt she needed extra attention with all her disabilities, ailments, and limited mobility. I wanted to make sure she was safe as she transitioned from the facility to home."
The day after her own surgery, Elizabeth made just one call, to Solutions at Home. "When I got a call back that day from Joseph Hickman, I was delighted and relieved. That's how it began."
Even though it was the Christmas season, Elizabeth said, "Joseph got the ball rolling right away. He came through with a nurse who was there to assess Rita the next day. I was so grateful. When we did receive the aide, she was on time, on point, and cared for Rita the best way possible. She went above and beyond, and was with us for two months."
Elizabeth commented that she recently recommended Solutions at Home to her best friend, whose mother needs care. "He's on it!" she said. "Everyone needs a Joseph!"
To learn more about how Solutions at Home can help you or a loved one, please contact Joseph Hickman, Account Executive, at JHickman@jewishhome.org.
From left: family friend Elizabeth Castro, client Rita Tilner and home health aide Elani Clarke
The New Jewish Home's Solutions at Home® ensures seniors have the care and support they need to stay safe and healthy at home – providing loved ones with valuable peace of mind. Our dedicated geriatric care managers take care of it all, coordinating home health aides for long-term support or nursing and rehabilitative care to help patients recover from illness or surgery. Contact us to learn more about The New Jewish Home's Solutions at Home.